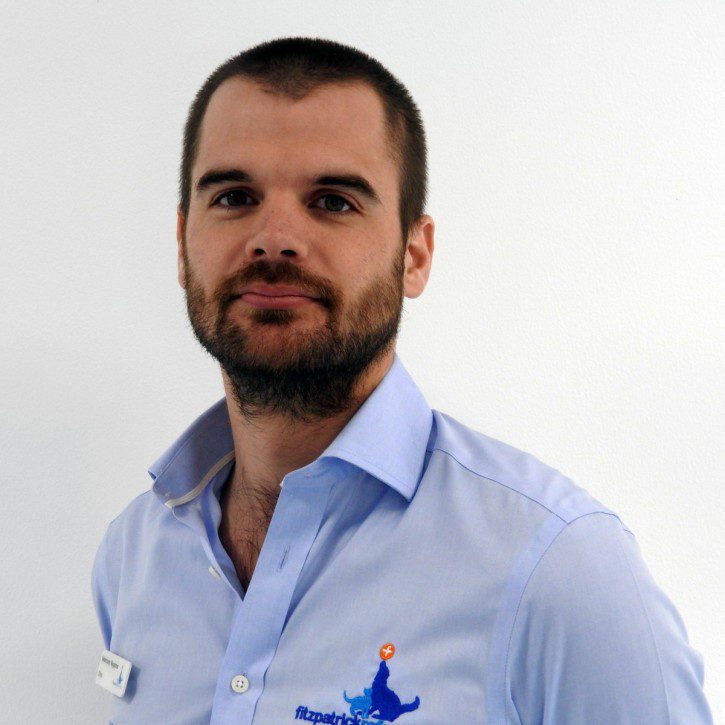 Specialist areas
Dr Chris Jordan
European Specialist in Small Animal Surgery

/

BSc (Hons) BVetMed DipECVS MRCVS
Chris graduated from The Royal Veterinary College (RVC) in 2008. After two years in small animal first opinion practice, he returned to the RVC to complete a rotating internship.
Chris then undertook a scholarship in Translational Orthopaedics based at The RVC which involved working on clinics as an orthopaedic intern but also undertaking basic science and pre-clinical orthopaedic research along with working with human orthopaedic surgeons and biomedical engineers. Chris then completed a European College of Veterinary Surgeons small animal surgery residency at Anderson Moores Veterinary Specialists in Winchester before starting at Fitzpatrick Referrals in August 2015.
Chris obtained a Diploma in Small Animal Surgery from the European College of Veterinary Surgeons in February 2017 and is now recognised as a European Specialist in Small Animal Surgery.