A day in the life of a Clinical Nursing Manager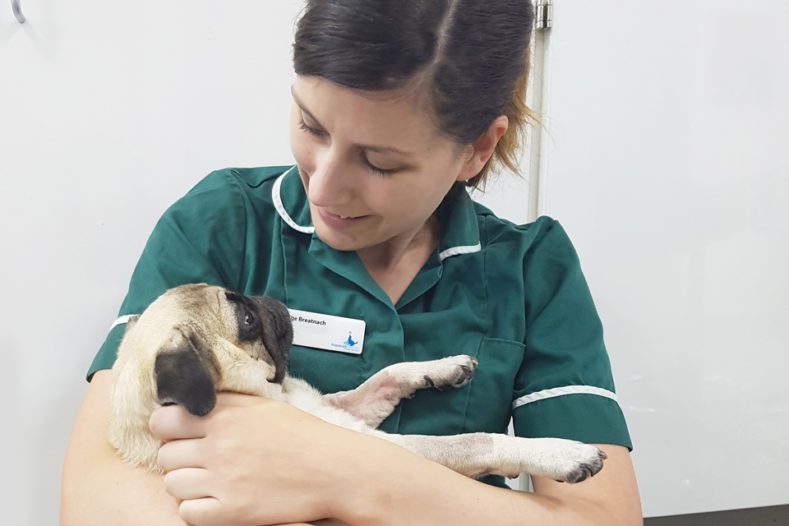 Clinical Nursing Manager Inge Breatnach has written about a typical day at work in her nursing role at our specialist oncology and soft tissue hospital in Guildford, Surrey.
See more blogs by the nursing team which highlight the various nursing roles in the profession and the crucial part they play in the patient journey.
Morning
I arrive at 8:30am and generally check the prep room first, to make sure the first surgery of the day is being prepped and all the nurses are happy with what's going on. I know the floor co-ordinator will be in at 10am and she has usually indicated the night before which patients are going to theatre and when.
Things can change last minute on any given day, so we need to think on our feet and be flexible and communicate well as a team to make sure all our patients are well looked after. Thankfully I have a great senior nursing team, so I know they'll have anticipated any patient needs well in advance.
The rest of the morning is often spent in meetings with my co-managers or in interviews. As we are growing so quickly as a hospital, we recruit nurses quite often to ensure we have enough staff to work with our growing specialist team. As we have some senior positions coming up, I also need to make sure I can replace any floor nurses we promote.
Afternoon
I grab some lunch fairly early and settle down to work on either the rota (an ongoing work due to having 15 nurses) or some health and safety protocols. As we have achieved the 'veterinary hospital' standard in the RCVS practice standards scheme (the highest standard), I constantly need to ensure that's all up to date and I have all protocols and inspection certificates up to date.
I try to sneak back to the prep room for a patient cuddle when I can too. If I am needed as an additional nurse I will pop on some scrubs and go where needed too, it's good to get some proper nursing done!
Evening
I tend to finish up at 4:30pm, but often get side-tracked by small housekeeping matters or booking some surgery slots for Professor Nick Bacon, the specialist whose schedule I look after currently. I check the team are happy in surgery and that the ward team don't need any additional support, and often pop in to give some treats to our patients. I then head home to feed and walk my small dog Erik, he is loving the summer sun in the evenings at the moment.
Our nursing team is currently recruiting. See our latest jobs.
Are you thinking of making the move to referral practice but perhaps aren't sure if it's right for you? Fitzpatrick Referrals offers opportunities for registered veterinary nurses to experience a day as a referral nurse at both Eashing and Guildford hospitals. Visit fitzpatrickreferrals.co.uk/jobs/