An update on Pablo, one year after surgery for Brachycephalic Obstructive Airway Syndrome (BOAS)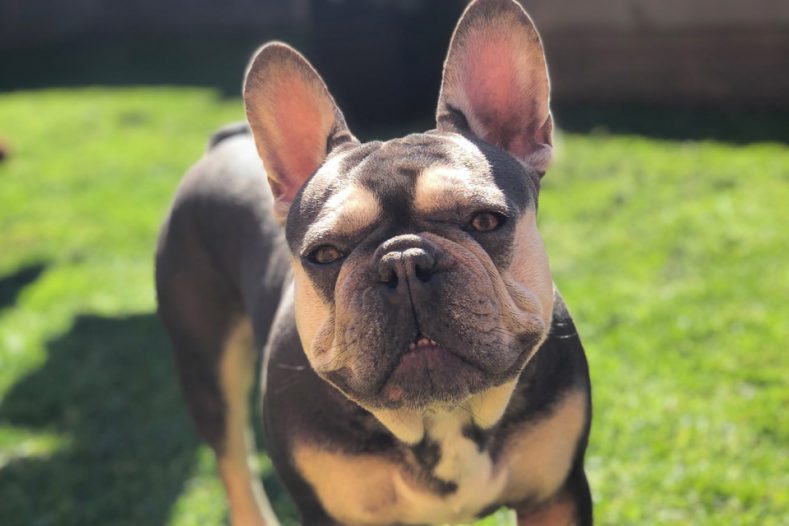 We revisit two-year-old French Bulldog patient Pablo, who a year ago was referred to our oncology and soft tissue after experiencing breathing difficulties, a condition known as Brachycephalic Obstructive Airway Syndrome (BOAS), which is sadly not unusual for this breed.
We caught up with Pablo's mum to see how he's been since having surgery with us.
How has Pablo been since his surgery for BOAS?
Pablo has been absolutely amazing we noticed such a change in his breathing from the moment we picked him up, the improvement was instant from him going on his walks to running around in the garden he hardly pants at all.
Would you still make the same decision to ahead with surgery?
100% there is no doubt in our minds that this was the best decision for Pablo, sometimes you just have to put your feelings of worry and what-ifs aside and do what's best for your dog.
What would you advise other families with flat-faced dogs, whose dog may also suffer with the same condition?
You know your dog best and if you think your dog is suffering even the tiniest bit get them referred to a specialist vet for examination, take videos as this is so important for the vets to help diagnose, and also try not to worry, your dog will be in the best possible hands when receiving treatment, and you are making the right decision for them.
How is Pablo's quality of life now?
Pablo absolutely loves to go long walks in the woods and play with his sister in the garden, he definitely loves being outside and when possible we will definitely be taking him on a holiday in the UK.
Read Pablo's full story and more about BOAS