Tully's story – osteosarcoma
Five-year-old Tully from Guernsey was diagnosed with osteosarcoma in his right front leg after visiting our oncology hospital in Guildford.
Professor Nick Bacon recommended that the best course of treatment was total limb amputation. His dad, Lance, was incredibly worried at the prospect of having Tully's leg amputated, as Tully enjoys a very full and active lifestyle.
Tully and Lance go for walks each morning and each evening. He adores playing fetch, running along the beach chasing seagulls and swimming.
After careful consideration, weighing up this concern with Tully's overall welfare, Lance wanted to give Tully the best chance at beating his cancer and living a longer life.
Tully had his leg removed and his progress has been remarkable. Lance truly believes he is just as fast as he was before he had his leg removed, and that it's made no difference to his life whatsoever. Their routine is the same as it was before! Not only that, but the pair have become reasonably famous on the island due to the fact that he only has three legs!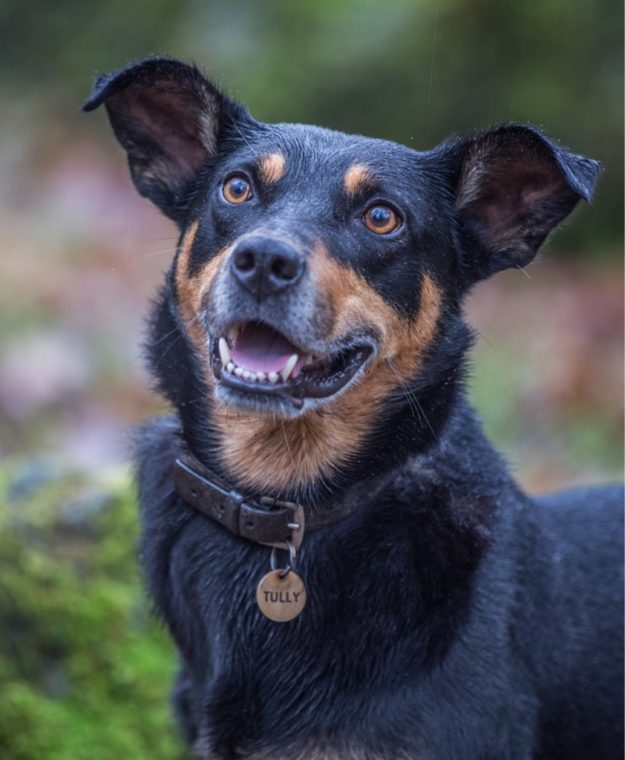 Three year's since publishing this story, Lance recently wrote an update for us on Tully and how he continues to live well following cancer.