Jessie's Story – Soft Tissue Sarcoma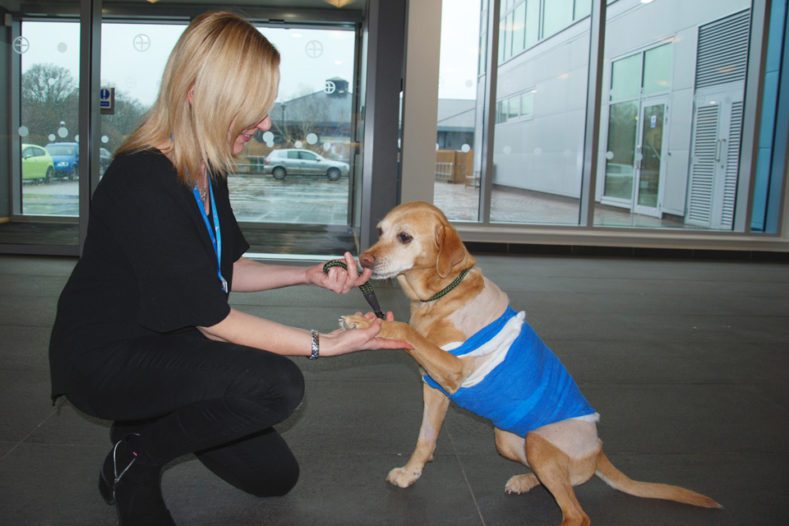 Jessie is a nine-year-old Labrador from Devon and has been a patient at our oncology and soft tissue hospital for a week, following her soft tissue sarcoma removal.
Jessie's soft tissue sarcoma was located on the left side of her body wall and had grown considerably in the last few months.
Her surgeon Specialist Jonathan Bray and her family made the decision to operate after performing a CT to check that Jessie's sarcoma was safe to remove. The CT revealed the palpable mass was just a "tip of the iceberg" and that a substantial amount of the tumour was hidden under the abdomen. After removal Jessie's sarcoma weighed in at 4.7kg!
Jessie is feeling much better, and lighter! Ready to continue her recovery at home with her family. Here she can be seen saying goodbye to Amanda, who works with the front of house team in Guildford, getting ample gravy bones before her drive home.