Totoro's Story – Foreign body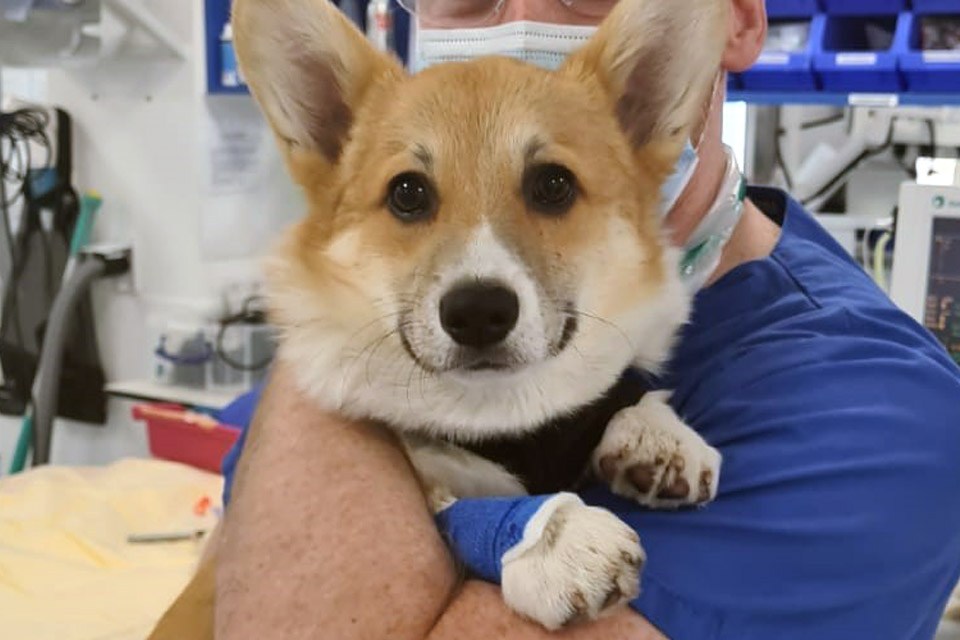 Totoro is a curious little Corgi who, like other puppies, likes to pick random things up off the floor in case they are good to eat.
Four-month-old Totoro wandered into his Mum's office where she was working from home and found a drawing pin on the floor. To Mum's horror and before she could get to him he had picked it up and swallowed it.
He was rushed to his local vet who x-rayed him and decided to refer him to us for endoscopic removal, a minimally invasive procedure.
Totoro arrived at our Guildford hospital as an emergency and was seen by our Internal Medicine specialist Dr Gerard McLauchlan. Once Totoro was under a general anaesthetic, Gerard and his team carefully passed an endoscope down his throat to look for the pin in his stomach and safely retrieve it, eliminating the need for surgical removal.
Fortunately, the pin had not done any damage on its way down or when it came out, and it wasn't long before Totoro was awake again, bouncing around on the floor of our hospital ward.
He went home again a few hours later and his Dad reported that he was very happy the next morning, blissfully unaware of how much he scared everybody!