Re-launch of The Fitzpatrick Learning Academy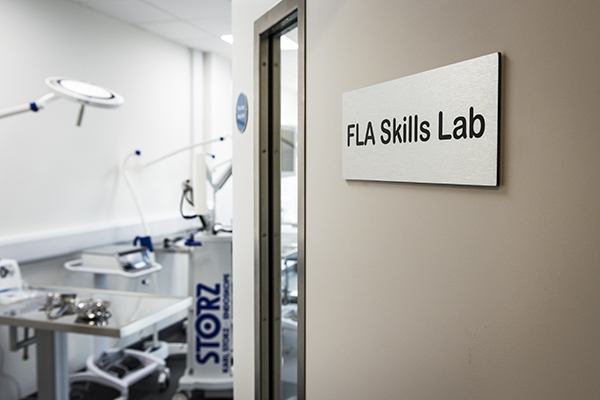 It's entirely appropriate that on 30th April 2016 – World Veterinary Day, the Fitzpatrick Learning Academy takes a step into the future with the launch of a new state of the art skills facility and a new programme of world class CPD.
An independent company, FLA will be a game-changer in the CPD sector – single minded and passionate in its mission to share world class veterinary knowledge and hands on expertise, the company will offer unique, bespoke courses such as the Surgical Reboot as well as weekend retreats for those busy first opinion veterinary practitioners unable to get away for vital refresher CPD during the weekdays.
Situated at the Fitzpatrick Referrals Oncology and Soft Tissue hospital on the Surrey Research Park in Guildford, FLA will have its own custom built, dedicated Skills Lab comprising the latest equipment and materials from high level partners, Eickemeyer, Storz and Ethicon.
FLA will also benefit from the teaching of independent, world-class experts sourced from around the world in addition to the world class thought leaders and specialists on site, so the quality of education will be unparalleled
The company is determined to challenge the accepted norms in veterinary education by constantly searching for effective new teaching techniques and methods.  In this way, FLA promises the very best in CPD veterinary training under the watchful eye of MD, Professor Stuart Carmichael.
Stuart Carmichael says:
The Fitzpatrick Learning Academy (FLA) is the realisation of a dream to capture and distil years of varied practical experience and create an exciting new academic outlet to provide essential learning opportunities to interested professionals.

The FLA is a source for new and innovative techniques and whilst not neglecting essential core skills, the academy will make these available as an invaluable resource to encourage good practice and clinical advancement in surgery to the ultimate benefit of our patients
To find out more about The Fitzpatrick Learning Academy – visit the website!