Fitzpatrick Referrals staff preparing for BSAVA 2018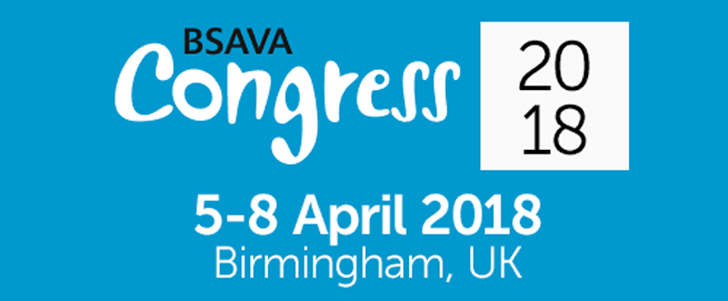 Fitzpatrick Referrals is proud to have a large number of the team presenting their research at this year's BSAVA Congress in Birmingham, which is an event that brings veterinary professionals together for learning and discussion. We also have staff presenting at AVSTS (Association of Veterinary Soft Tissue Surgeons) on 4th April 2018, for a pre-BSAVA satellite event.
If you're attending either of the events, do come along and hear the talks by our team.
Fitzpatrick Referrals has the following specialists, residents, interns, clinical research assistants and 4th-year veterinary students presenting their research:
Wednesday 4th April 2018
AVSTS, ICC Birmingham, Broad Street B1 2EA
15:50 The incidence of peri and post-operative regurgitation in dogs undergoing general anaesthesia at a veterinary referral hospital – a prospective study. Jade Vyse-Waughray
15:50 Incidence of pulmonary metastasis at presentation in dogs referred for treatment of cutaneous and subcutaneous soft tissue sarcomas: 129 cases (2014-2018). Erika Villedieu
Thursday 5th April 2018
BSAVA Congress, Austin Court, Telford room
14:05 – 14:20 The prevalence of radiographic evidence of urolithiasis in cats presented to a veterinary hospital. Andrea Galliano
Friday 6th April 2018
BSAVA Congress, Austin Court, Crompton room
14:00 – 14:15 2D quantification and characterisation of the spinal cord dorsal horn neuronal population in Cavalier King Charles Spaniels with syringomyelia. Zoe Nalborczyk
14:15–14:30 Behavioural and clinical signs of Chiari-like malformation and syringomyelia in Cavalier King Charles Spaniels. Clare Rusbridge
15:30 – 15:45 Outcome of spinal stabilisation in Pugs with caudal articular process dysplasia. Anna Tauro
Saturday 7th April 2018
BSAVA Congress, Faraday room
11:35 – 11:50 Effect of osteoarthritis on the repeatability of patella tendon angle measurement in dogs. Laura Homer
11:50 – 12:05 Medio-lateral humeral intracondylar fissure screw placement – 4.5 mm titanium screws. Guy Beynon
BSAVA Congress, Hall 6
12:00 -12:45 Management of hepatobiliary disease. Gerard McLauchlan
Posters
The following posters will also be on display throughout the congress:
Survival time of extradural primary hemangiosarcoma in a dog. Joana Tabanez
Suspected Sjogren's syndrome in a dog: diagnosis and treatment. Carina Rotter
Clare Rusbridge also has a 4th-year student from the University of Surrey's veterinary school with a poster at BSAVA.
Clare Perrott's poster is "Three-dimensional estimation of brain ventricular system volume in brachycephalic dogs with and without Chiari-like malformation and syringomyelia" and used Fitzpatrick Referrals clinical material.
Our team of surgeons, supported by our senior clinicians, are working together to truly make a difference and push their boundaries to expand their academic and clinical acumen. By sharing our work, we hope that we will continue to push the profession forward and ultimately, offer patients the best evidence-based clinical care available.