Dr Pete van Dongen joins Fitzpatrick Referrals as Lead Vet in Sports Medicine & Rehabilitation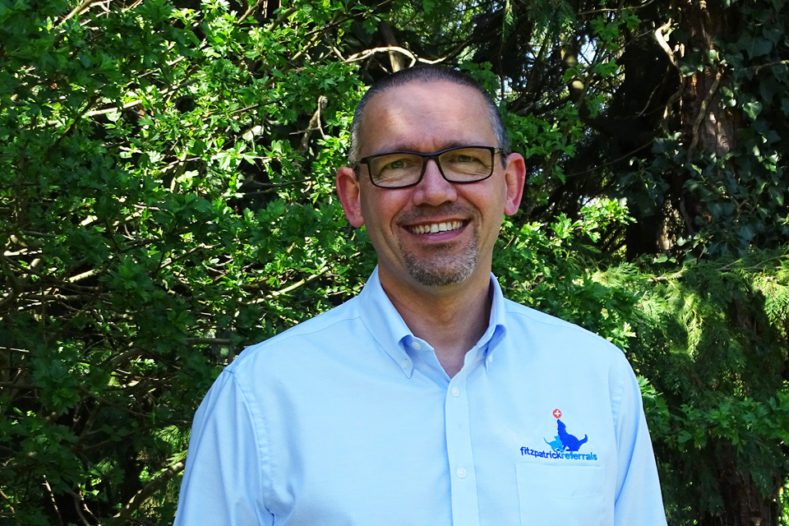 Dr Pete van Dongen joins Fitzpatrick Referrals as Lead Vet in Sports Medicine and Rehabilitation.
Pete qualified from the Faculty of Veterinary Medicine, State University of Utrecht, in The Netherlands, in 1990. He obtained his RCVS Certificate in Veterinary Radiology in 1996 and has been a CRI (Canine Rehabilitation Institute) Certified Canine Rehabilitation Therapist since 2014.
Pete has spent 28 years in general practice. Over the last 10 years, he has run the hydrotherapy service at his practice and managed the complete rehabilitation service there for the last four. He brings extensive experience in the field of veterinary sports medicine and rehabilitation.
Fitzpatrick Referrals has long emphasised that a specifically patient-centric rehabilitation program is integral to the success of many neuro-muscular-skeletal conditions, whether medically or surgically managed. Pete joins our dedicated team of chartered physiotherapists and hydrotherapists to build upon the strengths of the centre as one of the leading sports medicine and rehabilitation hubs in the country.
Pete says:
I am extremely excited to be involved in this world-renowned veterinary practice, where groundbreaking treatment methods are continuously being used, developed and perfected; where the facilities are second to none and where the staff are totally dedicated to the very best care for all their patients, giving them superb veterinary care, but most importantly, hope and love.
Noel says: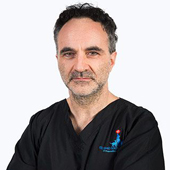 I have known Pete since we sat our radiology exams together in 1996 and we have been friends for more than 20 years.

I am very excited that he is joining our team and I am beyond excited that the depth and breadth of our experience and service delivery in orthopaedics and neurology will continue to integrate with a globally important rehabilitation service.