Our 48-hour promise for your cruciate, elbow & patella cases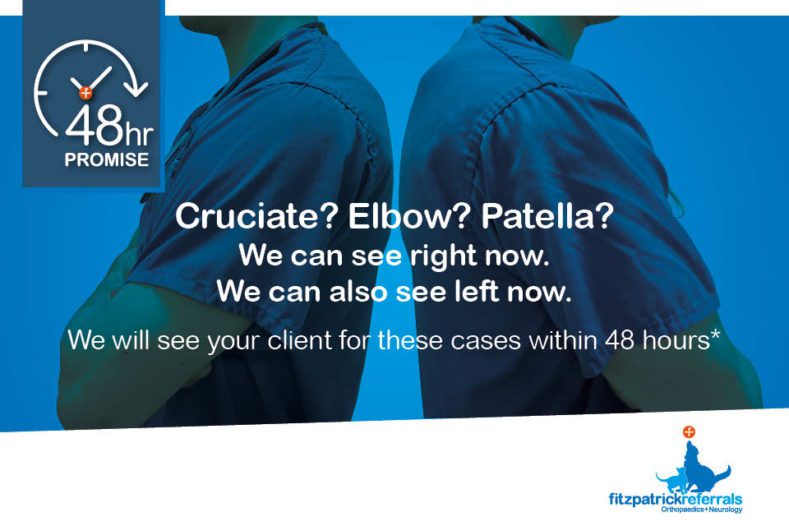 Our 48-hour promise
Introducing our 48-hour promise for routine consultation appointments at our orthopaedics and neurology practice.
Our team of specialists are here to provide a seamless extension to the service you offer your clients and will see routine cases for cruciates, elbows and patellas requiring surgery within 48 hours*.
Every patient and their family will receive world-class treatment and care as always, with leading specialists and dedicated patient care team who always put the patient's wellbeing and emotional needs first. We promise never to advise treatment just because it is possible.
Emergency referrals are seen immediately and accepted around the clock.
* 48-hour promise terms and conditions
Each case must have been examined recently by the referring veterinary surgeon
All cases should be referred by the veterinary surgeon with whom the client is registered
The referral request should be accompanied by the appropriate history, blood test results and imaging
The referral appointment will be confirmed directly with the client
The initial appointment will confirm diagnosis and surgical options if appropriate
If surgery is indicated the options, cost estimates and dates will be discussed with the client
Orthopaedics and Neurology
Halfway Lane, Eashing
Godalming
Surrey GU7 2QQ
01483 423761
[email protected]