Fitzpatrick Referrals welcomes Internal Medicine Specialist Magda Gerou-Ferriani to the team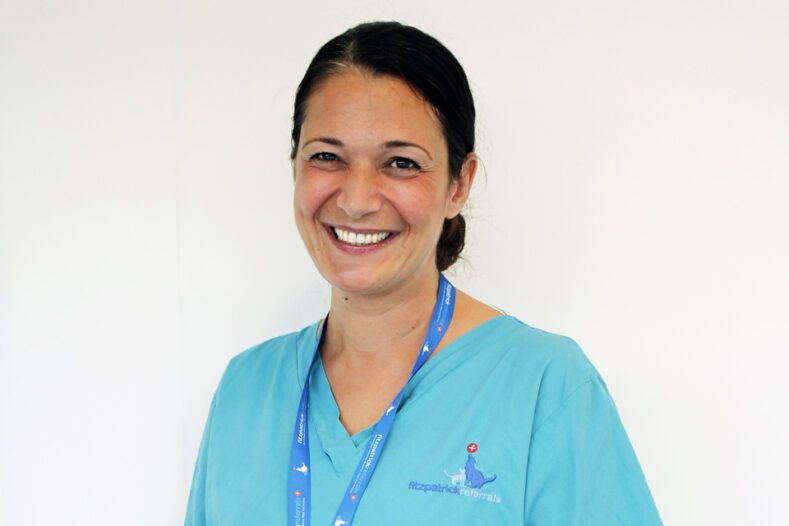 Fitzpatrick Referrals has enhanced its Guildford team following the appointment of Magda Gerou-Ferriani at the hospital.
Magda joined the Fitzpatrick Referrals Oncology and Soft Tissue Hospital this month as a Senior Clinician in Internal Medicine. Her main interests are related to interventional and endoscopic procedures, haematology and coagulation abnormalities, immune-mediated diseases and medical oncology.
I'm delighted to be part of this cutting-edge team and am looking forward to helping expand the interventional radiology unit and the internal medicine department.
Professor Nick Bacon said:
I am really pleased Magda has joined the team as she has a long-standing interest in interventional radiology and endoscopy, one of our fastest growing services. She will be working with the current team (led by Dr Gerard McLauchlan) as we expand this offering, at the same time using her experience as a renowned Specialist in Internal Medicine to benefit patient welfare across the entire hospital.
Magda graduated from the University of Bologna in Italy in 2002. After working a short period in general practice, she completed an internship in 2005 at the University of Liverpool (UK), a fellowship in 2006 at the AHT (UK) and a three-year European Board of Veterinary Specialists approved residency programme in Internal Medicine at the University of Glasgow (UK) in 2009. She is a European and Royal College Recognised Specialist in Internal Medicine.
She has been the Head of Internal Medicine in two large referral hospitals in Northern Italy, and, until recently, in a newly opened, referral veterinary hospital in England. She has served as an Honorary Lecturer for the University of Liverpool (certAVP) and a Senior Lecturer in Small Animal Medicine at the University of Pennsylvania (USA) before joining the team at Fitzpatrick Referrals.
Magda has contributed to international publications and book chapters, and regularly gives lectures and presentations regularly in different countries.