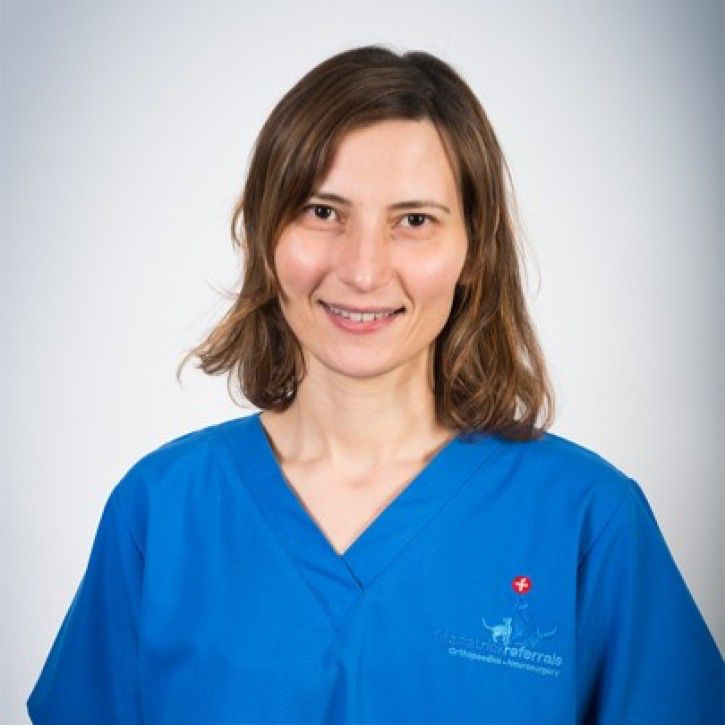 Specialist areas
Dr Anna Tauro
Neurology Resident (ECVN)

/

DVM MRCVS
Dr Anna Tauro graduated from the University of Bari (Italy) in 2002. She worked in several small animal practices in both UK and Italy, and completed two small animal rotating internships before starting her residency program at Fitzpatrick Referrals in October 2013, supervised by Dr Rusbridge.
Anna's research is currently focused on investigating polymyositis in the Hungarian Vizsla. Anna has completed the early stages of this work the results of which were presented at ECVN Symposium 2012 and BSAVA congress 2013. She was involved in the phenotyping of DNA samples collected from the cohort of Visla's investigated. This research was published in the peer reviewed journal PLOS One in 2013.
Anna is continuing her work with the Hungarian Vizsla community and polymyositis; she hopes to develop an oesophageal manometry system for dogs that will aid in the diagnosis of neurological oesophageal dysfunction.
Publications
Research authors: A Bruehschwein, A Fischer, A Tauro, C de la Fuente, C Loeffler, C Muir, Clare Rusbridge, F McConnell, F Stabile, J Guevar, J McMurrough, J Penderis, K Lazzerini, L De Risio, L Mari, R Gonçalves, R Gutierrez-Quintana, R José-López, S Añor, S De Decker, S Rodenas, SL Priestnall