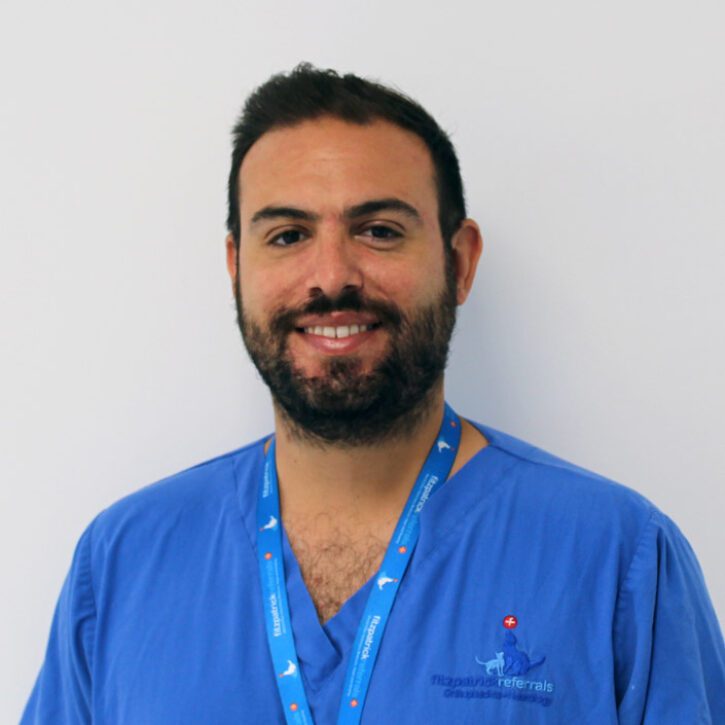 Specialist areas
Diego Nicolas Alza Salvatierra
Neurology Resident (ECVN)

/

Ldo Vet MRCVS
Diego graduated from the University of Extremadura, Spain, in 2013. After graduating, he was granted a six-month scholarship for a training programme at a multidisciplinary referral centre in Hampshire, England, where afterwards he completed a general rotating internship. It was during his internship that he developed a great interest in neurology.
After completing the internship, Diego worked in general practice for four years and continued his training in neurology, attending different courses and conferences. In November 2019, he enrolled in a neurology internship programme at a veterinary specialist veterinary centre based in north west England.
Diego joined Fitzpatrick Referrals in February 2021 to undertake a three-year European College of Veterinary Neurology approved residency programme in neurology and neurosurgery. His main interests are neurosurgery and neuroimaging.
Publications
Research authors: DN Alza Salvatierra, ME Herrera Linares, L Motta, M Martinez
News