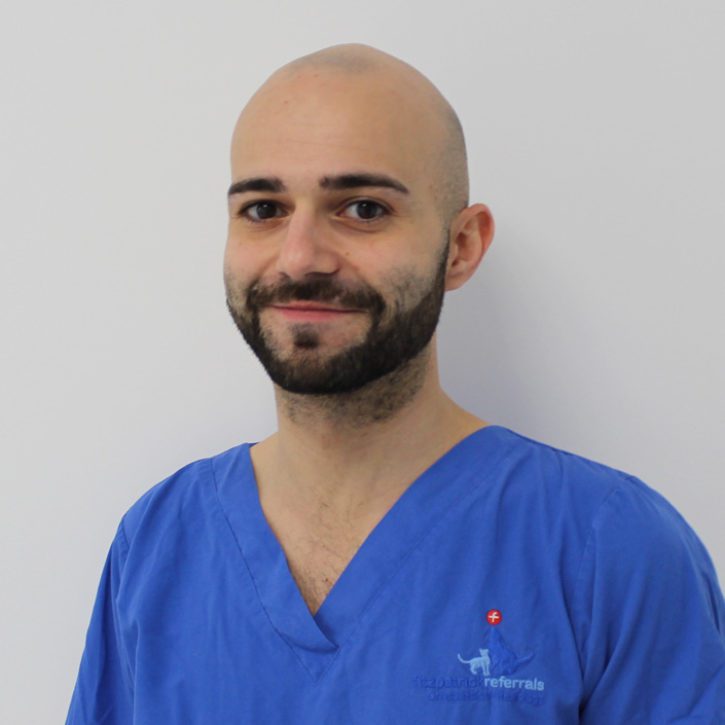 Specialist areas
Dr Andrea Galliano
Surgical Resident (ECVS)

/

GPcert SAS DVM MRCVS
Dr Andrea Galliano graduated from the School of Veterinary Science in Torino in 2014. Following one year working in general practice in London, he completed a rotating internship at the University of Glasgow, before joining Fitzpatrick Referrals in 2017 for a one-year surgical internship.
Andrea then worked as an emergency clinician in Yorkshire until he returned to Fitzpatrick Referrals, firstly as an oncology assistant and then as a surgical resident in July 2019. He completed a postgraduate certificate in small animal surgery and he is currently doing an advanced practitioner certificate in emergency medicine and critical care.
He is currently enrolled on a three-year European College of Veterinary Surgeons (ECVS) approved residency programme in small animal surgery.
Andrea is particularly interested in trauma surgery, wound management and vascular surgery.