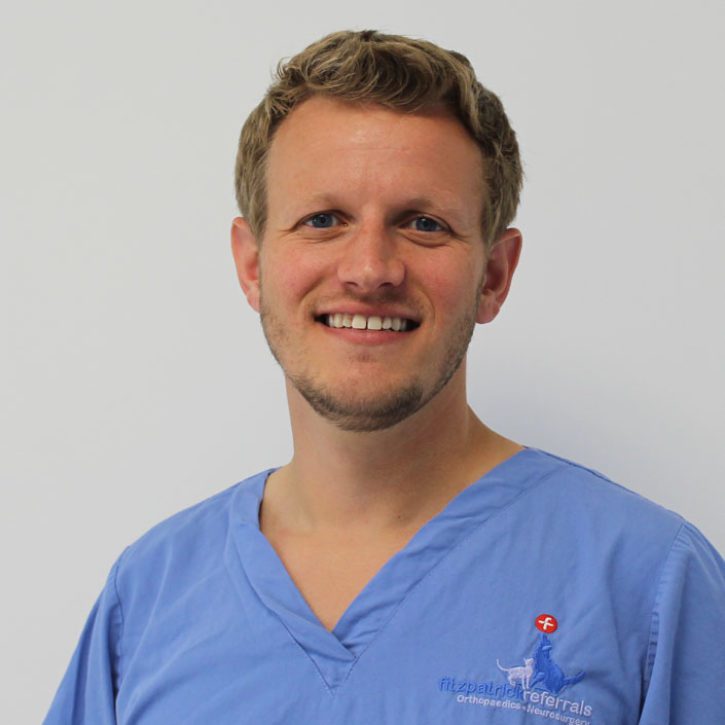 Specialist areas
Dr Guillaume Leblond
Senior Surgeon, Neurology

/

DVM DVSc DipACVIM MRCVS
Dr Guillaume Leblond graduated from The University of Nantes, in France in 2009. He then completed a one-year internship at Centre Hospitalier Vétérinaire Atlantia; a specialist veterinary referral hospital in Nantes. Following this, he spent a year working as a teacher assistant at The University of Montreal.
In 2012, Guillaume joined the Ontario Veterinary College (OVC) in the University of Guelph, in Canada as a neurology intern. Following this, Guillaume stayed at OVC to pursue his goal of becoming a specialist surgeon and completed a three-year residency programme in veterinary neurology. Guillaume obtained his research Doctorate in Veterinary Science in 2015 and became a Diplomate of the American College of Veterinary Internal Medicine (Neurology) in August 2016. After completing his residency, Guillaume worked for 18 months as a Neurology Clinical Instructor at the University of Wisconsin Madison, in the USA, followed by two years at the University of Glasgow.
Guillaume's research goals are to optimise current neurosurgical techniques using modern technologies such as 3D visualisation software, 3D printing and real-time live tracking of surgical instruments. He has a particular interest in improving atlantoaxial stabilisation surgeries, the subject of his research doctorate. Guillaume has published several research papers on the subject and presented his findings at international conferences.
See Guillaume's full list of publications on his Google Scholar's page.
Publications
Research authors: G Leblond, L Gaitero, N M Moens, A zur Linden, F M K James, G J Monteith, J Runciman
Research authors: G Leblond, N M Moens, L Gaitero, A zur Linden, F M K James, R J Runciman
Research authors: G Leblond, L Gaitero, N M Moens, A zur Linden, F M K James, G Monteith, J Runciman