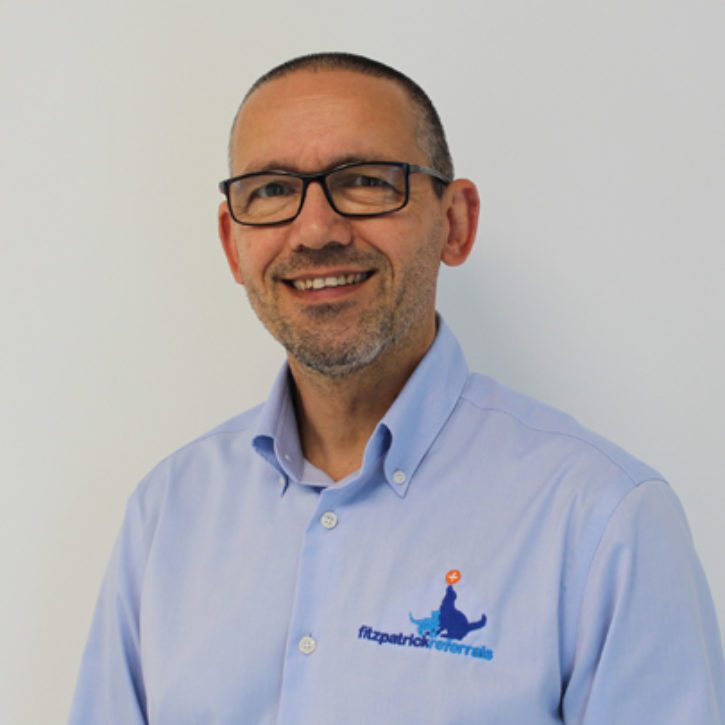 Specialist areas
Dr Pete van Dongen
Lead Vet in Sports Medicine and Rehabilitation

/

DVM CertVR MRCVS CCRT
Dr Pete van Dongen qualified from the Faculty of Veterinary Medicine, State University of Utrecht, in The Netherlands, in 1990. He obtained his RCVS Certificate in Veterinary Radiology in 1996 and has been a CRI (Canine Rehabilitation Institute) Certified Canine Rehabilitation Therapist since 2014.
He has spent the last 28 years in general practice in the UK, with a particular interest in radiology, and orthopaedic and soft tissue surgery. Over the last 10 years, he has run the hydrotherapy service at his previous practice and managed the complete rehabilitation service there for the last four. He brings extensive experience in the field of veterinary sports medicine and rehabilitation.
Pete has also been a long-term avid dog agility competitor, judge and instructor, and was Crufts' agility winner in 2001 with his terrier Basil. He was also the British Team Vet for the Agility World Championships nine times.