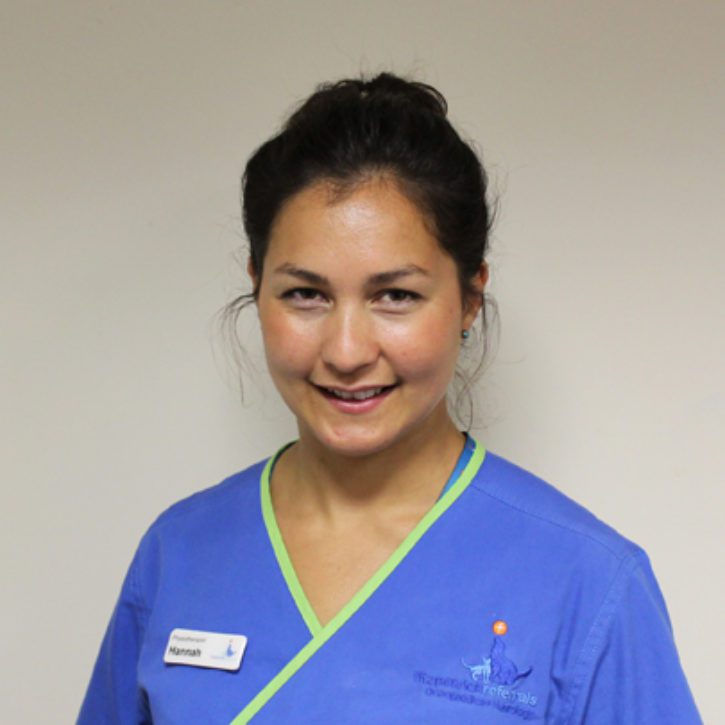 Specialist areas
Hannah Carmichael
Chartered Physiotherapist & Veterinary Physiotherapist

/

MSc BSc (Hons) ACPAT cat A MCSP HCPC
Hannah qualified with a BSc Hons in Human Physiotherapy from Kings College London in 2010. After working for a number of years within the NHS and private practice she then undertook a three-year MSc in Veterinary Physiotherapy at Hartpury University Centre. In June 2017 she qualified as a Category A ACPAT Veterinary Physiotherapist and in September 2020 she achieved a distinction for her master's dissertation which explored the use of shockwave therapy in referral practice.
Hannah currently primarily specialises in veterinary physiotherapy and has been with Fitzpatrick referrals since August 2017. As the primary inpatient therapist, she mainly sees cases early postoperatively. She is also involved in later stage rehabilitation in an outpatient setting.
Hannah finds veterinary physiotherapy extremely rewarding and especially enjoys applying her knowledge in the rehabilitation of particularly challenging cases. She is always keen to gain further knowledge in order to provide best-practice care.