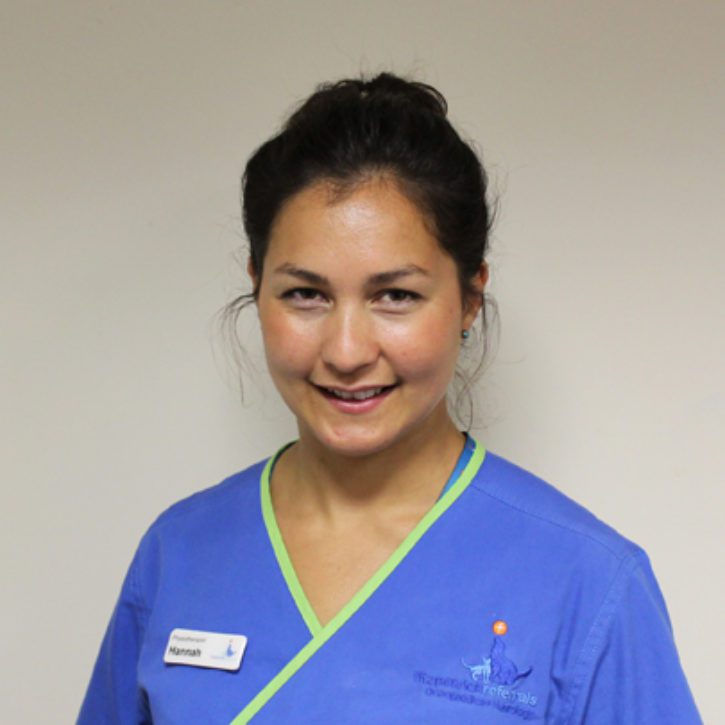 Specialist areas
Hannah Carmichael
Chartered Physiotherapist
Hannah qualified with a BSc Hons in Human Physiotherapy from Kings College London in 2010. She then undertook a two-year postgraduate diploma in Veterinary Physiotherapy at Hartpury University Centre and qualified as a Cat A ACPAT Veterinary Physiotherapist in June 2017.
Since qualifying, Hannah has divided her work time between her human and veterinary specialities. Currently, she works in a private physiotherapy practice in London where she sees a range of musculoskeletal injuries. Hannah joined Fitzpatrick Referrals in August 2017 to work within the inpatient team.
Hannah finds providing physiotherapy for the inpatients extremely rewarding and especially enjoys applying her knowledge in the rehabilitation of particularly challenging cases.