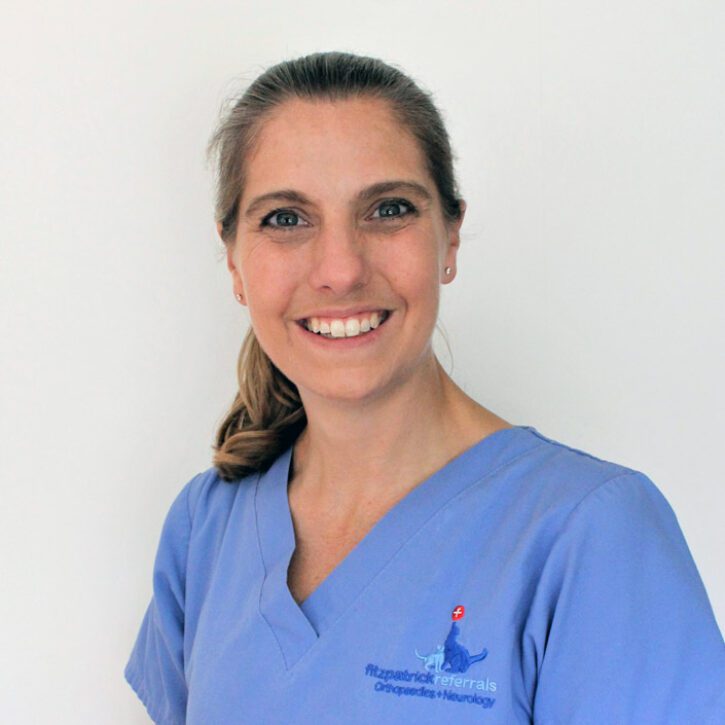 Specialist areas
Dr Heidi Ferasin
RCVS Advanced Practitioner in Veterinary Cardiology

/

BVSc CertVC MRCVS
Dr Heidi Ferasin graduated from the University of Bristol (UK) in 2005. After a number of years working in mixed general practice in Surrey and Kent, Heidi joined a large multi-departmental clinic in Berkshire in 2009, where she worked for three years. Having always had a special interest in cardiology, Heidi studied towards the RCVS Certificate in Veterinary Cardiology, which was awarded in 2010 and for which she won the Veterinary Cardiovascular Society prize for the best casebook.
Heidi is an experienced cardiologist who, for many years, ran a visiting cardiology consultancy service throughout Hampshire and the surrounding areas. In 2019, Heidi was appointed as a cardiology clinician at a new referral centre in Buckinghamshire and also set up the cardiology service at a referral practice in Hampshire. Heidi joined Fitzpatrick Referrals in 2020.
She is passionate about One Health and is actively involved in the teaching and mentoring of post-graduate veterinary surgeons and veterinary nurses in the fields of cardiology and echocardiography. Heidi has participated in a significant number of international research projects relating to both canine and feline cardiology and canine exercise studies and has contributed to the veterinary literature with numerous publications within these fields.