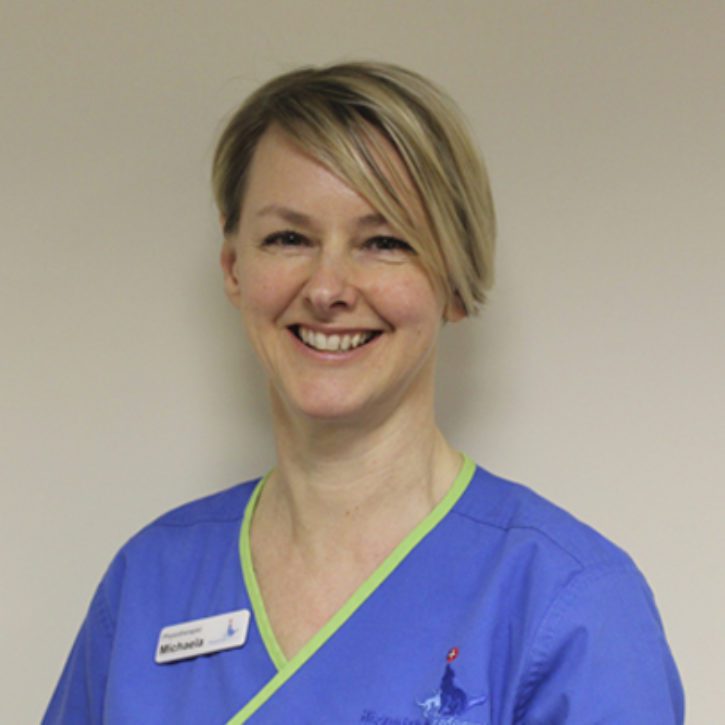 Specialist areas
Michaela Smith
Chartered Physiotherapist
Michaela qualified with a BSc Hons in Human Physiotherapy from Brunel University in 2007. She then undertook a two-year postgraduate diploma in Veterinary Physiotherapy at the Royal Veterinary College and qualified as a Cat A ACPAT Veterinary Physiotherapist in February 2012.
Since qualifying, Michaela has divided her work time between her human and veterinary specialities. Currently, she works in a private physiotherapy practice in Berkshire where she also teaches Pilates. Michaela joined Fitzpatrick Referrals in March 2017 to look after the physiotherapy needs of our inpatients at weekends.
Michaela is a huge animal lover. She is particularly fond of dogs and has lived with them all of her life. She likes to take on older rescue dogs to help them through their "golden years". Michaela's last rescue dog lived to an incredible 18 years of age!