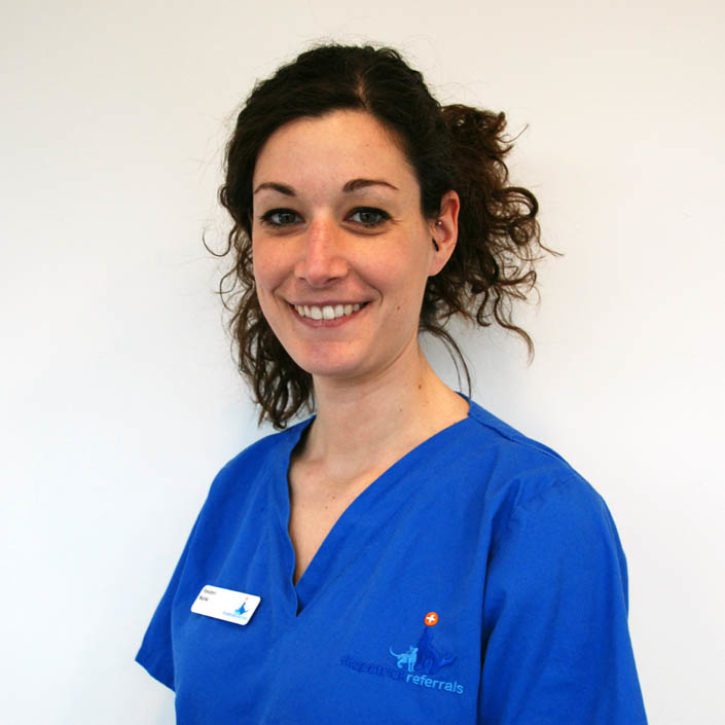 Specialist areas
Dr Núria Comas
Surgical Resident (ECVS)

/

DVM GPCertSAS MRCVS
Dr Núria Comas graduated from the Universitat Autònoma de Barcelona (UAB) in 2011. Following a one year rotating internship in the same university, Núria spent three and a half years working in primary care practice near her home town. During this time she underwent a General Practitioner Certificate in Small Animal Surgery. In 2016 she enrolled in a surgical internship in a private referral hospital in Spain (Aúna Especialidades Veterinarias) before moving to the UK.
Núria joined Fitzpatrick Referrals as a surgical intern in 2018, which was followed by another period working in a charity primary care practice in the UK. This position involved clinical training of veterinary students of the University of Surrey.
In January 2020, Núria returned to Fitzpatrick Referrals as a surgical resident. She is currently enrolled on a three-year European College of Veterinary Surgeons (ECVS) approved residency programme in small animal surgery. Although she is interested in all aspects of small animal surgery, Núria particularly enjoys thoracic surgery, elbow disease treatment, fracture repair and wound management.