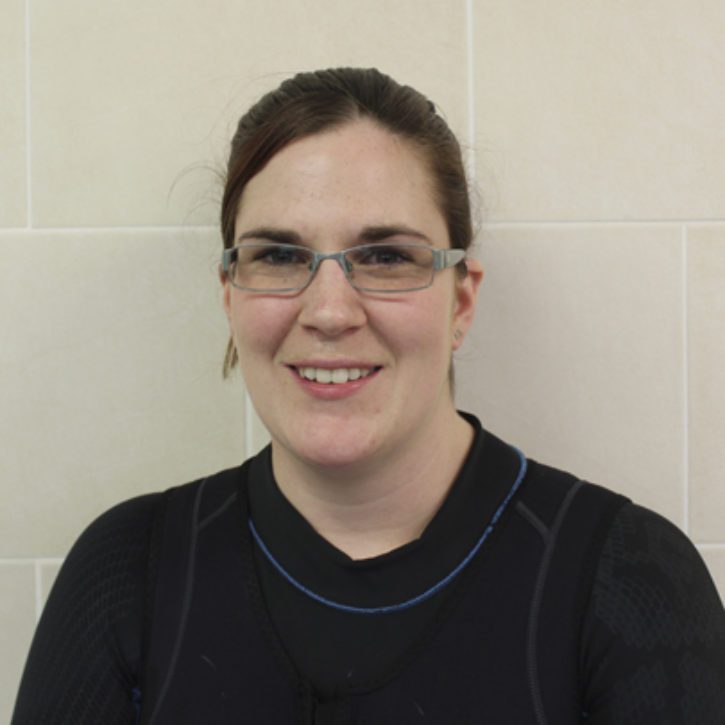 Specialist areas
Rachel Kuttner
Hydrotherapist
Rachel Kuttner has a huge interest in canine conditioning and rehabilitation from having three Border Collies compete to a high level in flyball and agility. Having swum her own dogs at a local hydrotherapy centre for a few years Rachel decided to become a hydrotherapist.
She qualified and gained her Level 3 certificate in Small Animal Hydrotherapy in September 2015. In 2016, Rachel went on to complete the full diploma, which included an advanced water treadmill course and a specialist unit in orthopaedics for canine hydrotherapy. After qualifying, she worked for a hydrotherapy centre in Andover, before coming to join the hydrotherapy team here at Fitzpatrick Referrals in May 2016.
Rachel enjoys attending canine fitness seminars and practical workshops and her main interests are in gait analysis, conditioning and rehabilitation for sporting and working dogs.