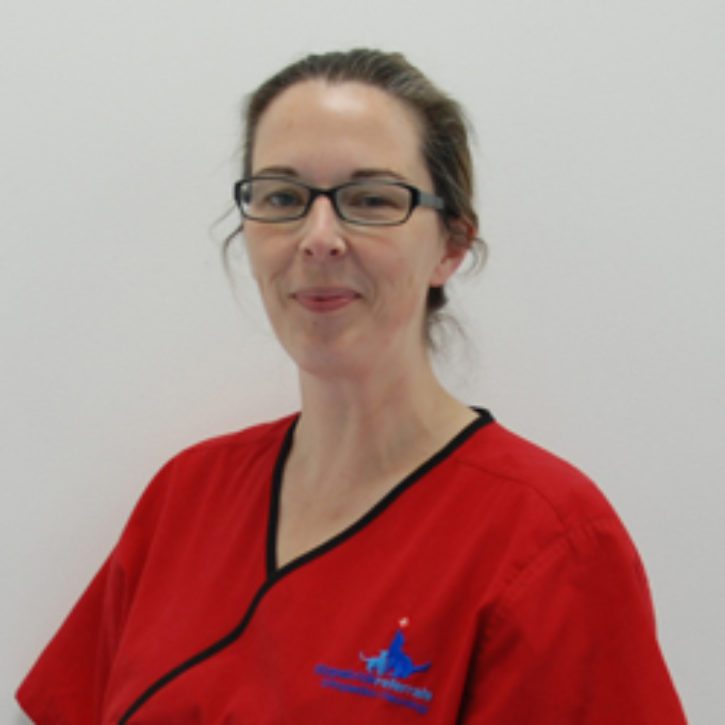 Specialist areas
Sally Morgan
Radiographer
Sally Morgan qualified as a veterinary nurse in 1987 and worked as an RVN at the Park Veterinary Centre in Watford and at Coastway Vetcall Emergency Service in Brighton, nursing small animals, farm animals and equines.
In 2004, Sally studied to become a radiographer at the University of Hertfordshire, Hatfield, graduating in 2007 with a BSc (Hons) in Diagnostic Radiography and Imaging. She began her first job as a rotational radiographer at Hillingdon Hospital and then moved to specialise in nuclear medicine at Harefield Heart and Lung Hospital. In 2011, Sally gained a post-graduate diploma (with distinction) in Nuclear Medicine Technology from City University, London.
Sally joined Fitzpatrick Referrals in November 2016 and works at both our Orthopaedic and Neurology Centre in Eashing, and our Oncology and Soft Tissue hospital in Guildford. Sally enjoys learning MRI as a new modality and the challenges that small animal imaging brings.