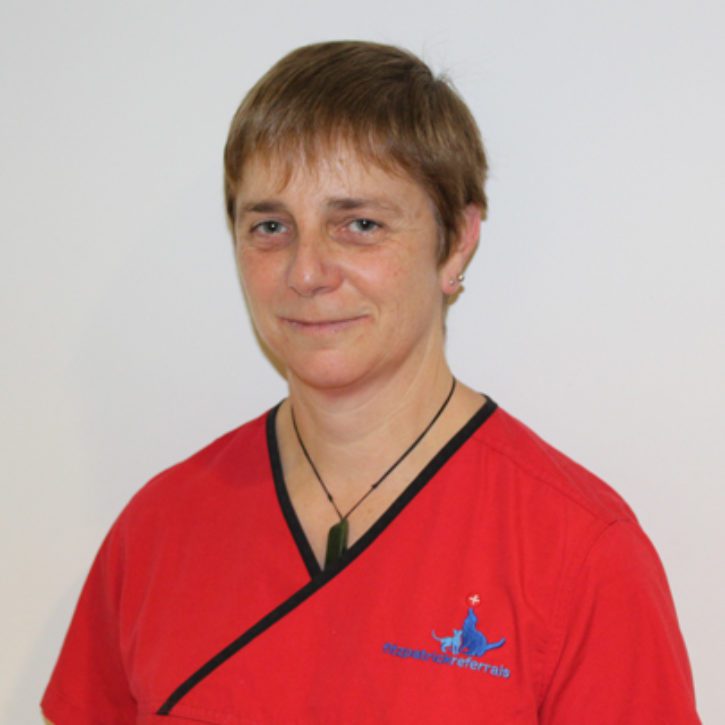 Specialist areas
Sharyn Bray graduated in 1988 with a diploma in diagnostic radiography in New Zealand. She also completed a post-graduate diploma in nuclear medicine in 1991 at Palmerston North Hospital, New Zealand, and an MSc in 2003 with Anglia Ruskin University, Cambridge.
Sharyn has worked between New Zealand and the UK in various areas of radiology, general, nuclear medicine, PET/CT, cardiac angiography and veterinary radiography. She has worked at Massey Veterinary Teaching Hospital in New Zealand three times performing X-ray and CT on a variety of animal species and teaching veterinary students and techs.
She returned to the UK in 2017 and has joined Fitzpatrick Referrals to continue her love of working with animals.