Interventional Radiology Service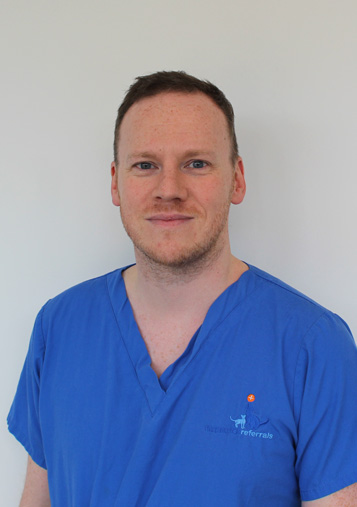 Gerard McLauchlan
Senior Clinician in Interventional Radiology
Our specialists have extensive training in interventional radiology and the team offer unrivalled excellence in this field for you and your pet.
Our specialists are experts in delivering leading-edge techniques to treat animals with conditions that were previously considered untreatable.
We are passionate about providing hope by developing innovative solutions to replace traditional treatment options that do not deliver the best outcomes. This is often the case for some cancers and soft tissue diseases where it is preferable to avoid surgery.
We are based at the oncology and soft tissue centre on the Surrey Research Park in Guildford, Surrey
Conditions
Read more about the various conditions that can be treated with Interventional Radiology.
Urinary
Urinary incontinence
Urinary bleeding
Acute/chronic azotaemia
Respiratory
Nasal discharge
Pleural effusion
Gastroenterology
Oesophageal foreign body
Nutritional support
Patient Stories
The Patient Stories below give an insight to some of our patients conditions and their journey while having Interventional Radiology treatment at Fitzpatrick Referrals.