Oncology Service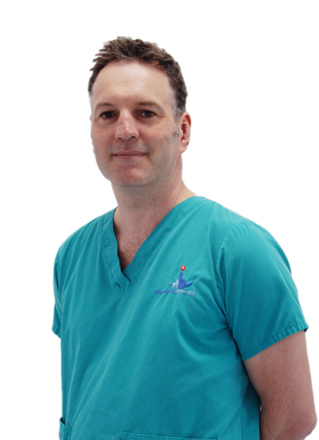 Nick Bacon
Clinical Director of Oncology and Soft Tissue
Animals are not only pets, they are our companions and members of our family.
Tragically half of dogs and a third of cats over 10 years old will die from cancer. After trauma, cancer is the number one cause of death for pets over 2 years old.
When faced with this diagnosis what people seek most of all is information and options. Empowerment demystifies and disarms cancer, and this generates hope for an improved, potentially cancer-free life.
Advancements in human cancer treatment are widely and publicly advertised, and easily accessible through modern media sources. Veterinary oncology is closely following human trends and the pet-owners should expect similar treatment choices for their pets as they might expect for their parents, themselves or their children.
Fitzpatrick Referrals oncology service focuses on offering advice, options and therapy to families who want to know what exists in modern cancer care for animals. We aim to advance oncology in dogs and cats with the same enthusiasm, innovation, integrity and pride, as we have for orthopaedics and neurology.
This is a centre where the vision of improving the quality of animals' lives and ending cancer in pets drives all we do.
We are based at the oncology and soft tissue centre on the Surrey Research Park in Guildford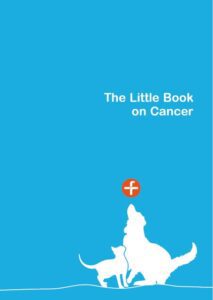 The Little Book on Cancer – a guide for families about pet cancer
Read More
Conditions
Depending on what cancer your pet has will determine what options for treatment are available. See more about the various cancer conditions and treatments below.
Surgical Oncology
Mandibulectomy / Maxillectomy
Chest Wall Tumours
Liver Cancer
Lung Cancer
Adrenalectomy
Insulinoma
Bladder / Prostate Surgery
Medical Oncology
Lymphoma
Leukaemia
Melanoma
Histiocytic sarcoma
Osteosarcoma
Haemangiosarcoma
Mast Cell Tumours
Lung Tumours
Metastatic Cancer
Interventional Oncology
Liver tumours
Head and neck tumours
Osteosarcoma
Metastatic cancer
Palliative treatments
Patient Stories
The Patient Stories below give an insight to some of our patients and their journey while having treatment at Fitzpatrick Referrals.