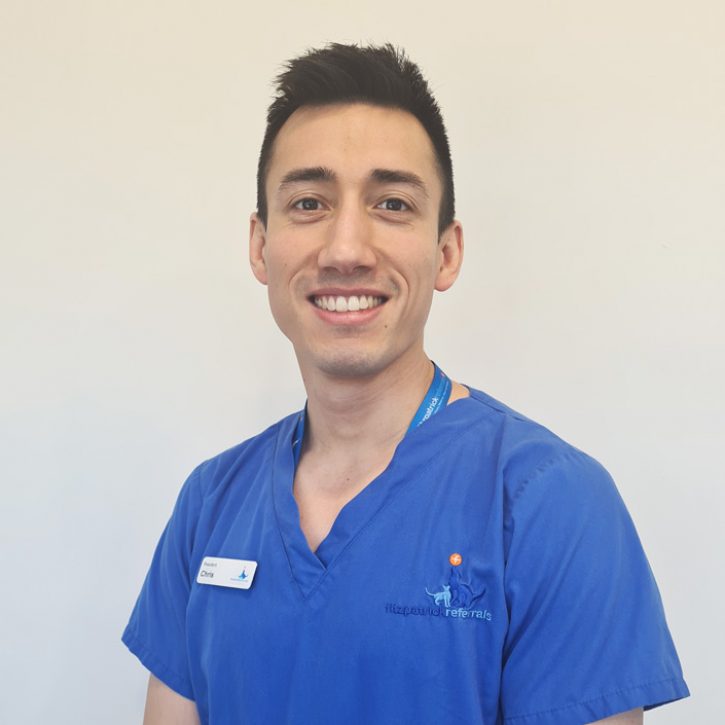 Specialist areas
Dr Chris Webb
Surgical Resident (ECVS)

/

MA VetMB PgC(SAS) PgDip(VCP) MRCVS
Chris graduated from the University of Cambridge in 2012 before moving to Oxfordshire to work in small animal general practice. After completing his Postgraduate Certificate in Surgery in 2016, he spent a number of years as a locum in the UK and Australia.
In 2019, Chris started a 12-month rotating internship and Postgraduate Diploma of Veterinary Clinical Practice at the University of Bristol which was followed by a surgical internship at a referral practice in High Wycombe, Buckinghamshire.
Chris joined Fitzpatrick Referrals as a surgical resident in February 2021 and is concurrently undertaking a Master of Research (MRes) Degree. He has a particular interest in minimally invasive surgery, fracture repair and surgical management of brachycephalic obstructive airway syndrome (BOAS).
Publications
Research authors: C Webb
Research authors: C Webb, J Deutsch