Neurology service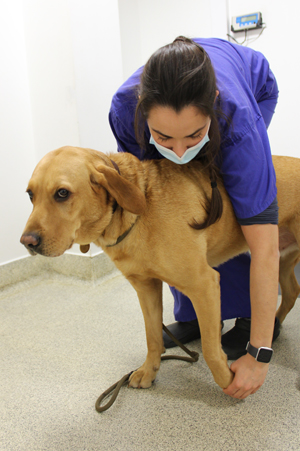 Labrador having a neurological examination
Our neurology service is one of the finest in the UK and accepts both surgical and medical neurological cases.
Our world-renowned specialist referral centre in Eashing, Surrey, benefits from state-of-the-art facilities including a 1.5T MRI, 160 slice CT, electrophysiology, onsite 3D printer and instant access to design, engineering and rapid manufacture of customised implants for cranial and spinal surgery.
Patient stories
Our stories below give an insight into some of our patients and their journey while having treatment at Fitzpatrick Referrals.