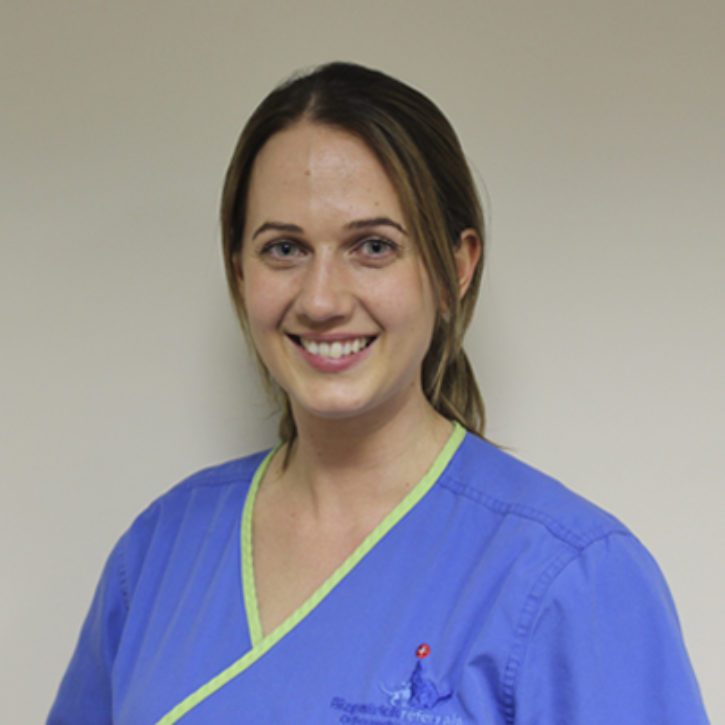 Specialist areas
Kathryn Hickox
Chartered Physiotherapist & Veterinary Physiotherapist
Kathryn achieved a BSc Hons Physiotherapy in 2007 from the University of Hertfordshire. She then worked as a Physiotherapist for the NHS, for a variety of healthcare trusts, with her main area of interest being functional rehabilitation following injury or illness.
Kathryn joined Fitzpatrick Referrals as a Veterinary Physiotherapy Assistant in 2016 whilst studying her MSc in Veterinary Physiotherapy and qualified as a Cat A ACPAT Physiotherapist from Hartpury University Centre in 2017. Kathryn's MSc dissertation investigated which limb dogs load most when one limb is lifted off the ground as performed in the physiotherapeutic exercise the 'three-legged stand'.
Kathryn continues to work with both animals and humans delivering client-centred rehabilitation with the goal to maximise recovery and functional ability.