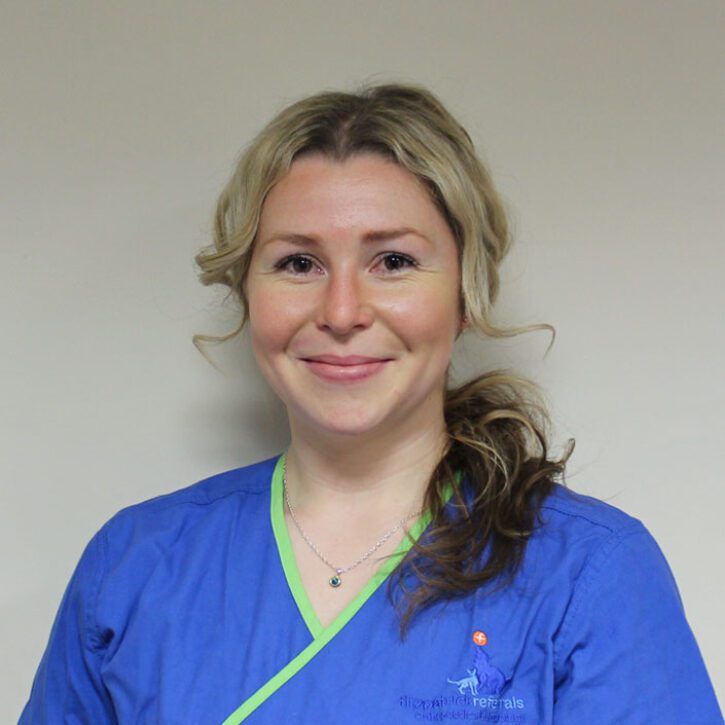 Specialist areas
Laura Goodliffe
Chartered Physiotherapist & Veterinary Physiotherapist

/

BSc (Hons), HCPC, MCSP, ACPAT Cat A
Laura graduated as a chartered physiotherapist in 2015 and worked in all areas of the NHS including rehabilitation, orthopaedics and respiratory, before specialising in musculoskeletal physiotherapy.
Laura qualified as a veterinary physiotherapist from the University of Liverpool and began her own business, working with small and large animals. She now continues to work in her own business alongside working at Fitzpatrick referrals, delivering client-centred care.
At Fitzpatrick referrals Laura works both as an inpatient therapist, seeing cases early postoperatively and as an outpatient therapist seeing animals in a later stage of rehabilitation.