Client Column: Our Daniel by Kate and Neil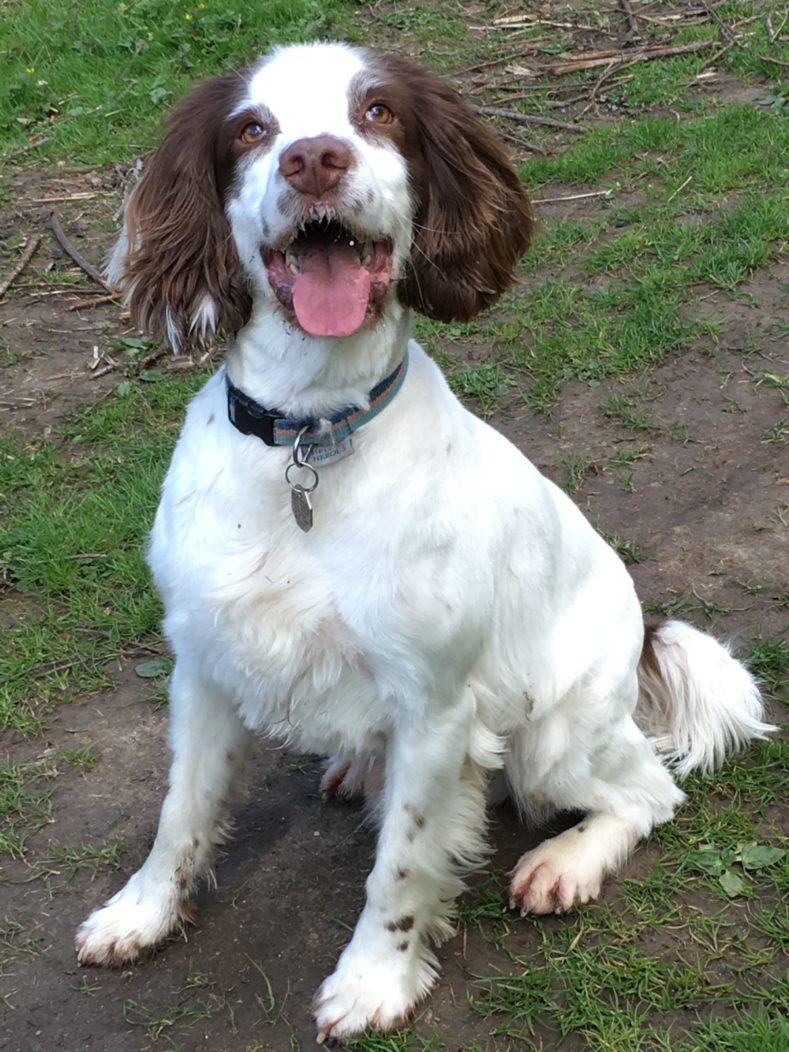 Our Daniel, by Kate and Neil
My family recently had a terrible shock when our adored 5-year-old English Springer Spaniel, Daniel was diagnosed with a tumour in his upper jaw. We were given a poor prognosis by our local vets and were devastated. Being doctors ourselves, an Orthopaedic Surgeon and Anaesthetist/Specialist in Intensive Care Medicine, we wanted to give Daniel the best possible chance by seeking specialist advice and Fitzpatrick Referrals was the obvious choice.
Our first interaction with Fitzpatrick Referrals was a desperate and tearful phone call for an urgent appointment which was dealt with by the team on reception with sensitivity and genuine kindness and the appointment was scheduled for the following day. We met with Dr Kelvin Kow, Senior Consultant in Medical Oncology, and his team who was gentle, authoritative and very knowledgeable – and Daniel seemed to like him! We arranged for Daniel to have surgery the following week to try and excise the whole tumour.
It was so hard taking him back for his surgery. Like most pets, he is so loved and absolutely a member of the family and we didn't know what was going to happen or what the outcome would be. It was heart-breaking. He was operated on by excellent surgeons, Professor Nick Bacon and his team, and cared for by lovely nurses who updated us daily on his progress via text and numerous phone calls – everyone was very patient.
I am delighted to say Daniel has the 'all clear,' the tumour has gone and the bone margins clear. He has a slightly misshapen head but this is a totally inconsequential price to pay for having our beloved Spaniel back.
We cannot thank everyone at Fitzpatrick Referrals enough. I can't find the words to express how grateful we are. What a wonderful team of people who can perform miracles.