Fitzpatrick Referrals Oncology & Soft Tissue is one! By Dr. Laurent Findji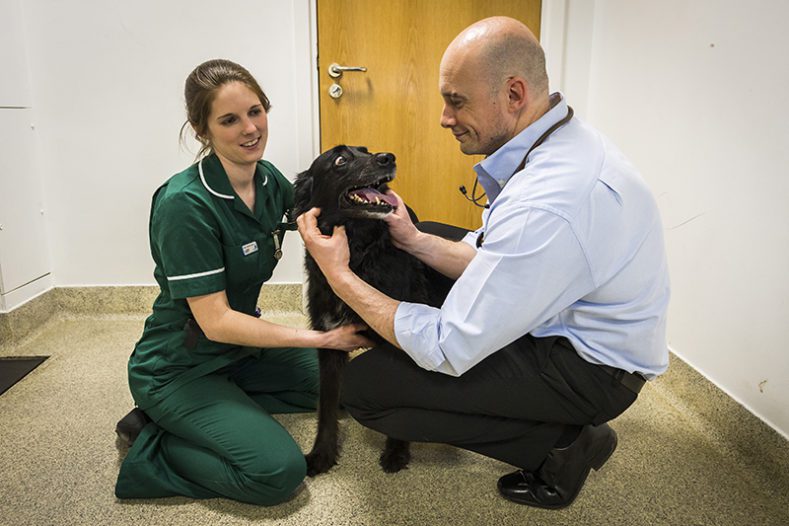 Fitzpatrick Referrals Oncology & Soft Tissue is one!
By Dr. Laurent Findji
The first anniversary of our Oncology and Soft Tissue hospital in Guildford is fast approaching, being a good opportunity to halt and reflect on this past year. Last September, our team of 21 people were moving into our dedicated and purpose-built hospital with great aspirations. This new hospital was a blank canvas which left us free to implement the systems known to work and rethink those known not to. Today, our team has more than doubled in size but the energy is unchanged.
First and foremost, we want our hospital to be a place of clinical excellence, putting patients first without forgetting their families on the way. Our aim was, and still is, for it to eventually become the most advanced veterinary cancer centre in Europe offering all options to all patients at all times. We saw patients coming from all parts of the UK and beyond, where we frequently offer options where clients had been told nothing could be done.
Current treatment options are not always enough and part of our chosen mission has always been to contribute to progress veterinary medicine through clinical research and collaborations with the human and veterinary care industries. We are already involved in several extremely exciting and promising projects that could help our patients, as well as human patients, enormously in the very near future such as the world's first trial of a surgical device soon to be commercially released for use in human patients.
Our third major intent is to share what we know and learn from these clinics and research, and help improve the care of all veterinary patients wherever they are. Giving advice every day to veterinary colleagues all over the country is one way, and giving presentations and workshops to practitioners at home and away is another. This year also saw the opening of the Fitzpatrick Learning Academy Skills Lab in our hospital allowing us and our partners to provide high-quality practical courses to all. A wide range of courses are already planned for the upcoming year.
Looking back at one's own achievements can easily sound narcissistic and self-centred, but this truly isn't. Consider it a report of our progress, as well as a thank you to all of you working with us on a daily basis. In this rapidly changing professional landscape, we have used this first year to grow all aspects of the mission we set for ourselves – setting up an independent, flexible, focused and game-changing hospital. And this benefits you and your patients.
As I finish writing this, I am asked to check the referral history of a patient I am to see soon. Patient number 1003. What a year!
Dr Laurent Findji