Meet the clinicians
Find out more about the individual behind the name, in our Q&A! All our clinicians are world-class in their chosen discipline and care passionately for delivering the best treatment options for each and every one of our patients.
Dr Gerard McLauchlan | Senior Clinician in Interventional Radiology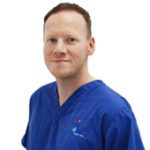 UNIVERSITY | University of Glasgow
YEAR JOINED FR | 2017
PROCEDURES | Interventional Radiology – minimally invasive management of urinary stone disease, ureteral obstructions, tracheal stenting, SUB placement, endoscopy, cystoscopy, bronchoscopy, feeding tube placement, intra-arterial chemotherapy, chemo-embolisation, intra-hepatic shunt coil embolisation.
FAVOURITE SURGERY/TREATMENT | Laser correction of ectopic ureters – results as good as traditional surgery with the patient being discharged the same day with no recovery time needed!  Amazing to make this difference for owners whose pets have been completely incontinent!
PROFESSIONAL INTERESTS – Interventional Oncology and minimally invasive surgery.
WHAT MAKES YOU PROUD TO WORK AT FR? | The team are amazing – from the Front of House, to the nurses, auxiliaries and assistants – everyone plays a role and shares the same ethos about making our hospital the best it can be.
BEST PART OF THE JOB | – Being able to provide owners with options when the traditional surgeries are associated with high complication rates or where a good option doesn't exist. Thinking outside of the box!
WORST PART OF THE JOB | Angry cats!!!!
CATS OR DOGS? |  Bit of both!
WHAT DO YOU DO AFTER WORK | Love living in London – always something fun to do or interesting to see.
QUOTE TO LIVE BY? | The enemy of good is better!  Really important when performing new procedures.
IF I HAD A SUPERPOWER IT WOULD BE | The ability to steal all the other specialists' powers!
---
Professor Clare Rusbridge | Chief of Neurology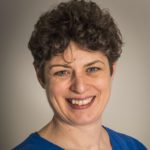 UNIVERSITY | University of Glasgow
YEAR JOINED FR | 2013
PROCEDURES | Routine and complex spinal surgery, surgery for cerebrospinal fluid disorders and brain surgery for tumour and cyst removal.
FAVOURITE PROCEDURE | Spinal arachnoid cyst marsupialisation and brain tumour removal.
PROFESSIONAL INTERESTS | Chiari-like malformation, syringomyelia, feline orofacial pain syndrome, neuropathic pain, compulsive disorders, inherited diseases, epilepsy (including rare syndromes such as Lafora disease) and polymyositis and rehabilitation following spinal injury.
WHAT MAKES YOU PROUD TO WORK AT FR | The ethos of innovation and problem-solving, and that we always do our very best by the animal and never put profit first.
CATS OR DOGS? | Too difficult – my life is enriched by both (and also rabbits!)
BEST PART OF THE JOB? | Making a big difference to the animal and family – seeing that animal walk out the door when they were carried in. Getting that email to say that the pet's quality of life has substantially improved.
WHAT GETS YOU THROUGH THE DAY? | Will power and the desire to do a good job
QUOTE TO LIVE BY? | "The state of mind which enables a (wo)man to do work of this kind … is akin to that of the religious worshipper or the lover; the daily effort comes from no deliberate intention or program, but straight from the heart." (Albert Einstein)
Also "Just keep swimming, swimming, swimming " – Dory from finding Nemo!
---
Dr Laurent Findji | Senior Surgeon in Oncology & Soft Tissue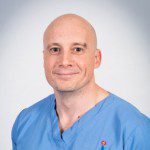 UNIVERSITY | Ecole Nationale Vétérinaire d'Alfort, Paris
YEAR JOINED FR| 2014
PROCEDURES | Any soft tissue surgeries and oncologic surgeries.
FAVOURITE PROCEDURE | It would be quicker to list the surgeries I don't like. If I have to choose, I would list reconstructive surgery (skin flaps, skin grafts, facial and body wall reconstructions), whether it be after trauma or removal of tumours. I quite enjoy upper airway surgeries as well (brachycephalic syndrome, laryngeal paralysis or masses, etc). Any challenging tumour removal will also make my day…
PROFESSIONAL INTERESTS | Oncologic, reconstructive and general soft tissue surgeries.
NICKNAME GIVEN BY COLLEAGUES | The list is way too long to fit here! Top three are "The Findj' Meister", "Le Ronnie" and obviously… "Frenchie"
WORST PART OF THE JOB | Paperwork
WHAT GETS YOU THROUGH THE DAY? | The people I work with… the most amazing team I have ever been part of.
BEST PART OF THE JOB | Reuniting people with their animal friend after a successful treatment
WHAT MAKES YOU PROUD TO WORK AT FR? | Seeing how good the people I work with are at what they do. It's such a drive to get better myself
QUOTE TO LIVE BY | A gentleman is one who puts more into the world than he takes out (George Bernard Shaw)
IF I HAD A SUPER POWER IT WOULD BE… | Teleportation, in space and time!
---
Dr Miguel Solano | Senior Surgeon in Orthopaedics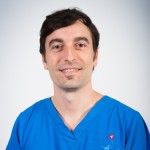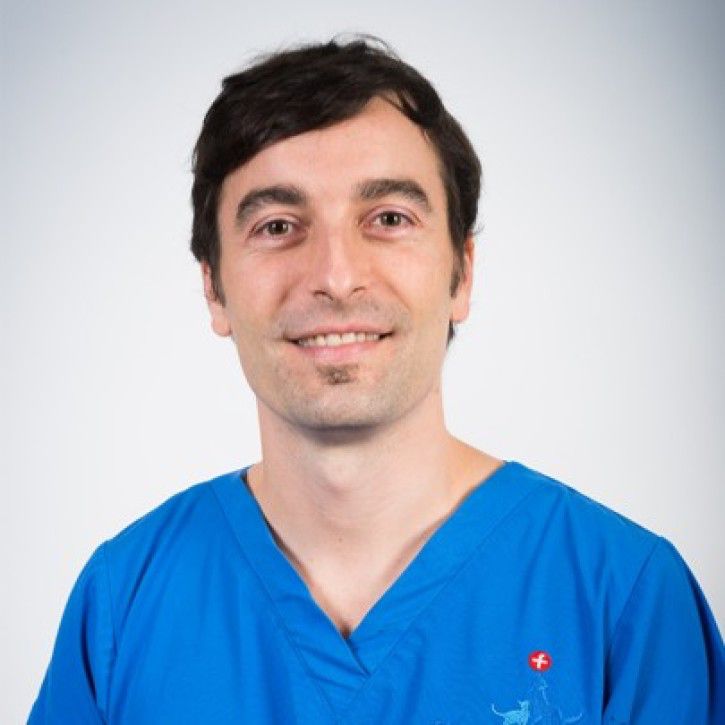 UNIVERSITY | University of Barcelona
YEAR JOINED FR | 2011
PROCEDURES | Fracture repair, cruciate ligament disease, arthrodesis and arthroscopy/arthroscopic procedures for management of developmental elbow disease.
FAVOURITE PROCEDURE | A complex fracture to a glorious elbow arthroscopy in a very small dog.
PROFESSIONAL INTERESTS | A combination of clinical work and research to continue improving animal care. Teaching is another passion – training interns, residents and the future veterinary students completes the perfect triad.
WHAT DO YOU DO AFTER WORK | Love to socialise, cinema and going out. Watching lots of videos on personal growth and do occasional yoga.
IF I HAD A SUPER POWER IT WOULD BE | The one that would allow me to free all human beings from our conditioning… it would make this world so much better.
---
Professor Nick Bacon | Clinical Director of Oncology & Soft Tissue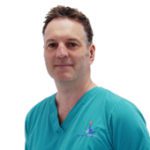 UNIVERSITY | University of Cambridge
YEAR JOINED FR | 2014
PROCEDURES | Skin tumours (often on limbs) with reconstruction, oral masses (mandibulectomy and maxillectomy), musculoskeletal tumours and general oncologic investigations. I also see general soft tissue cases, including wounds, foreign bodies, ear disease, urinary incontinence, nasal discharge, perineal hernias and airway cases, and we have just started the interventional radiology stenting programme for tracheal collapse.
FAVOURITE PROCEDURE | Liver and adrenal surgery
PROFESSIONAL INTERESTS | Head and neck surgery, and endocrine neoplasia. We are also involved in a project with some human cancer researchers to better understand the biology of soft tissue sarcomas in dogs, another tumour we see weekly, sometimes daily.
NICKNAME GIVEN BY COLLEAGUES | Baconator / Nicholas James
BEST PART OF THE JOB | Offering people options they didn't know were possible, and seeing the patient's life improve because of it. Also when clients drop off wine as a thank-you!
WORST PART OF THE JOB | Making people cry almost every day. Sometimes because things are worse than they thought, sometimes because things are better, or sometimes simply because the Front of House team are being really kind to them and they let it all out!
WHAT MAKES YOU PROUD TO WORK AT FR? | The effort we go to to make a difference
QUOTE TO LIVE BY | "You're never as good as people say you are, and you're never as bad as they say you are. This helps give a little perspective when you are constantly faced with high emotions, high stakes and high expectations.
WHAT DO YOU DO AFTER WORK | Run or swim if I am organised enough, think about decorating my new house but not progressing, barbequing some part of my dinner every night if at all possible, and creating the next big gin craze.
IF I HAD A SUPER POWER IT WOULD BE | Assuming the universal rules that you can't pick flying or invisibility, I would go for a) telepathy b) running so fast you can sprint over water c) blue steel
---
Professor Noel Fitzpatrick | Managing Director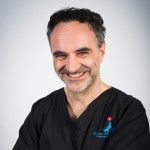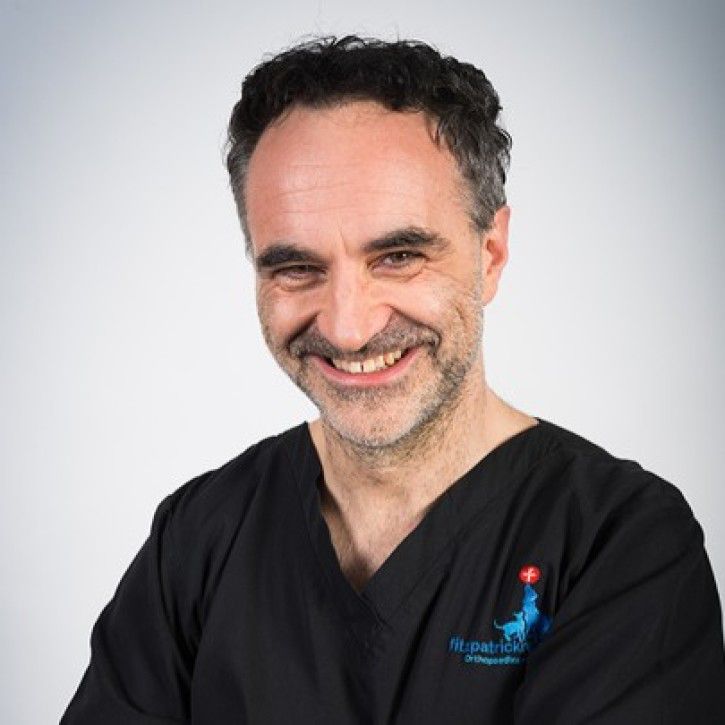 UNIVERSITY | University College Dublin
YEAR JOINED FR| Noel opened Fitzpatrick Referrals in 2005.
PROCEDURES | I have always been frustrated when people say that operations just cannot be done, when it's scientific fact that most of the procedures referred to have already been done on experimental animals for human benefit and should have come back to help diseased animals but just didn't. Nowadays with the revolution in 3D printing and stem-cell technology, in some areas of clinical veterinary practice, we may be ahead of human medical practice. Therefore I think it behoves all veterinary professionals to question what is actually in the best interest of the patient. If a new procedure may in fact be superior to something that is in a book
at this time, then I believe we should move forward, because that's the right thing to do. I firmly believe that all families of all animals have a right to all of the options and expect us to hold their hand in making the best decision for their animal friend. Sometimes that's a well-established procedure, sometimes it's amputation or euthanasia sadly, or sometimes it may be a new procedure. In our practice, the complication rate for new procedures does not exceed that for routine procedures at this time, so it's no longer valid to say that risk exceeds reward.
As a result over the past 15 years, we have developed more than 40 new procedures, some of which are not available at the moment anywhere else in the world. These include artificial limbs with endo-or exo-prostheses for trauma and cancer, custom designed joint replacements, stem-cell augmented scaffolds for re-growing parts of bone and joint, special techniques for osteotomies and growth deformity correction, custom designed spinal disc replacement and fusion systems, 3D mesh skull reconstruction systems, and cartilage transplant devices. I still consult and operate most days and I still enjoy the routine procedures such as arthroscopic joint surgery and fracture repair.
FAVOURITE PROCEDURE | I take particular satisfaction in the fact that we offer more options for the treatment of elbow dysplasia than any other practice on Earth today. To this day, 20 years from when I first conceived the technique, I also love to repair complex pelvic fractures in cats using external skeletal fixation, because the pre-op radiograph looks like a bag of bones and the post-op radiograph instantly speaks of success or failure. It's still the litmus test of acumen for me.
BEST PART OF THE JOB | There's a wonderful joy in sending home an animal that is scooped up off a roadside with little hope and returning them to full function and a smiling family.
---
Dr Sarah Girling | Senior Surgeon in Orthopaedics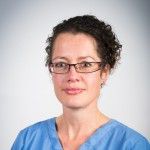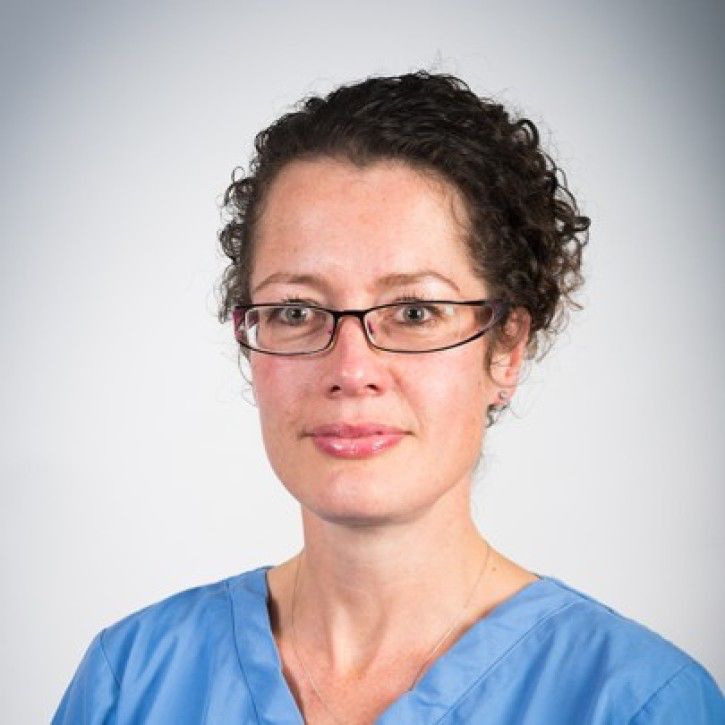 UNIVERSITY | Massey University, New Zealand
YEAR JOINED FR | 2006
FAVOURITE PROCEDURE | Total hip arthroplasty; perfect execution thereof. Managing intervertebral disc disease with spinal decompression; the reward of complete recovery of patient mobility with the associated delight of the owner. And finally, the deep satisfaction of fracture reconstruction with subsequent healing.
PROFESSIONAL INTERESTS | I have a broad interest in all things orthopaedic with a sideline in neurosurgery (disc disease). Specific orthopaedic interests includes arthroscopy as a diagnostic tool and joint arthroplasties (and favourites, of course)
---