A day in the life of chemotherapy patient, Barry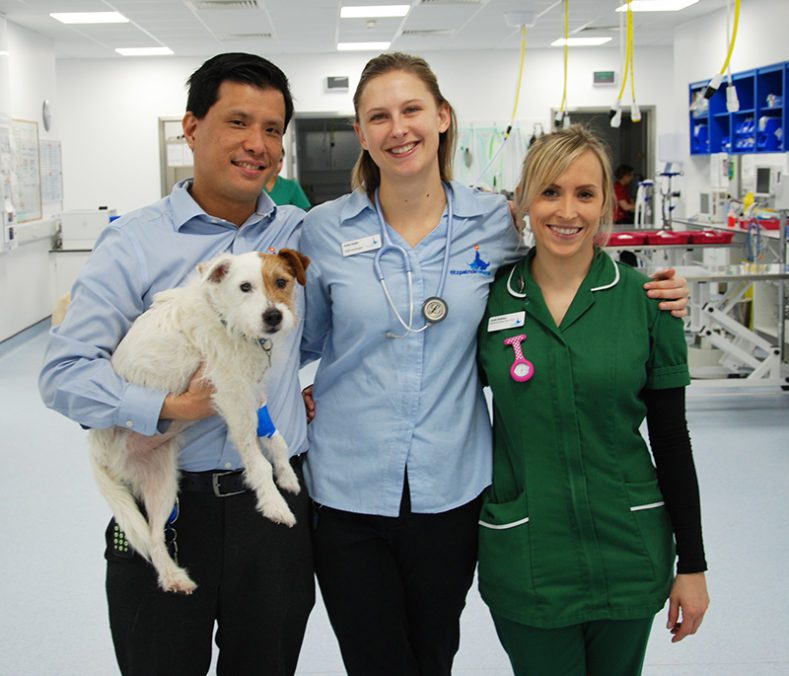 To mark World Cancer Day on Saturday 4th February 2017, our patient Barry has shared his day of chemotherapy treatment at Fitzpatrick Referrals Oncology and Soft Tissue hospital in Guildford.
Barry is an adorable nine-year-old Jack Russell Terrier, who began limping in August 2016. His mum Debbie, took him to their vet who found a cancerous lump in his hind leg and referred Barry to Fitzpatrick Referrals Oncology and Soft Tissue Centre for treatment. Professor Nick Bacon diagnosed the lump as a Mast Cell Tumour. He surgically removed the tumour, which was deeply embedded within Barry's tendons and veins making it a complicated surgery that required a skin graft on his ankle. Regretfully, despite the hard work of the team and Debbie, the skin graft did not heal and recommended a total leg amputation. Happy Barry, however, has adapted to life on three legs.
We join Barry on his 6th chemotherapy treatment and share his day with us, to help give an insight into what it's like for dogs having chemotherapy for cancer.
Barry's Diary, Thursday 2nd February 2017
6:30 am
It's an early morning start for me today (with no breakfast?!) as I'm off to Fitzpatrick Referrals for the day for my 6th chemotherapy treatment.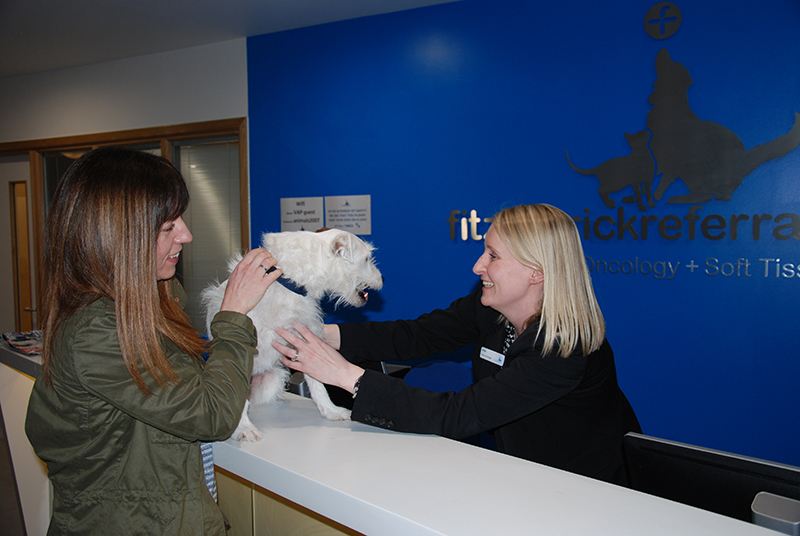 7:30 am
Arrived at sunrise and was greeted by the lovely Vicky, on reception. We said goodbye to mum and Vicky gave me lots of fuss and cuddles, before taking me to my kennel in the wards.  She even has a poster of me on the wall by her computer, I think I'm her favourite! I've got a couple of hours to chill out before my treatment, so I've made myself comfortable and can feel a snooze coming on!
10 am
Never short of smiley faces…Veterinary Surgeon, Darby, pops by to say hello.
10:30 am
I'm off upstairs to have a pre-chemo blood test taken, by the oncology team. Veterinary Nurse Sarah gives me a stroke and reassures me, whilst Emily the Oncologist takes my sample.
11 am
Ready for my chemotherapy treatment, which Emily gives me through my front leg. I'm feeling calm and resting my chin in Sarah's hand while Emily gives me the medicine.
It's all over in less than 10 minutes and I'm soon up and wagging my tail again, after sniffing out a gravy bone! Before heading back to my kennel, I see my consultant Dr Kelvin Kow for a cuddle and a quick weight check – 7.5kg, room for more gravy bones please!
12:45 pm
I smell food! Despite my chemotherapy, I've still got my appetite. One of the lovely ward auxiliaries brings me my lunch, which I take a few Instagram snaps of (obvs!) and then snaffle it up.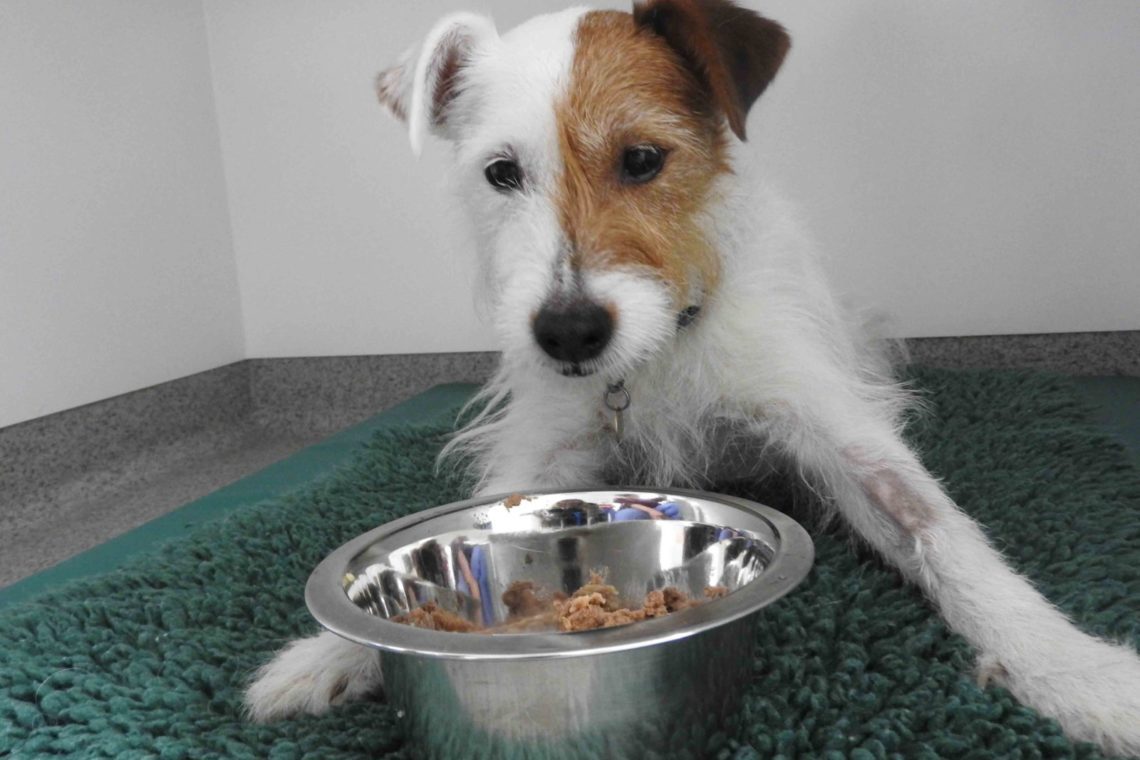 2:30 pm
A dog's got to do his business, so I'm out in the garden for a walk again. Chemo visitors have their own patch of grass to pee on, so other dogs don't come into contact with the strong chemotherapy medicine in our urine.
6 pm
Mum's come to collect me! My tail is going again, I'm so happy to see her. Off home now to curl up in my bed by the log burner, which mum bought me as a present for being brave during treatment. I'll be back again in 2 week's time for my last chemotherapy session, paws crossed.
Find out more about our oncology services.
If you have any health concerns about your pet, please seek advice from your local vet.