Client Column: Our Stan by Ellie Swinyard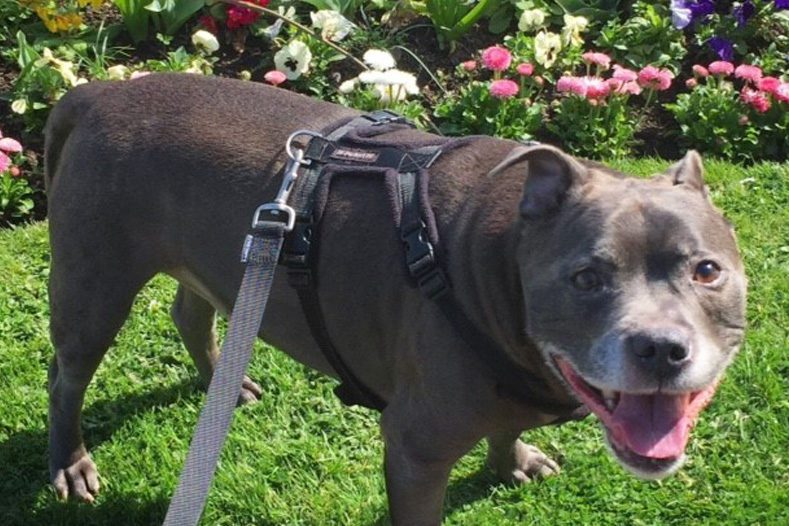 Our Stan, by Ellie Swinyard
Stan, aka Stanley Panley, is our handsome 12-year-old Staffordshire Bull Terrier. He has been a much-loved member of our family since he first came home with us at a teeny, tiny but super cute 7 weeks old. We had no idea how big a part of our lives that mischievous puppy would become!
In November 2017, we discovered a lump under his jaw and in early January, after some tests and a biopsy, he was diagnosed with cancer. Our worst nightmare.
The biopsy results revealed adenocarcinoma. This didn't mean a great deal to us. We were worried and confused. We were told things didn't look good and that the cancer looked to be quite aggressive and was possibly spreading.
We felt we needed to know more in order to make the best decision for Stan, so Stan's lovely local vet offered to refer us to Fitzpatrick Referrals Oncology and Soft Tissue hospital. We wanted to find out as much as possible regarding end-of-life care to help Stan remain pain-free. At the time, he was enjoying a good quality of life and showed no signs of being uncomfortable. We didn't really feel surgery was an option and was also wary about the journey due to Stan's car anxiety!
Upon arrival, we were made to feel so welcome and relaxed. The staff were absolutely fantastic. We met Senior Surgeon, Dr Jonathan Bray who examined Stan along with two lovely nurses who made us feel very at ease. Jon took the time to explain everything clearly and honestly. He explained that there was a chance the cancer could be contained in the salivary gland and that if this were the case, surgery could be an option. If it had spread, however, the outcome would be much bleaker. We would have to see what the CT scan revealed. It was 50/50.
Thankfully and much to our surprise, the scan revealed the cancer was contained in the salivary gland with no sign of having spread. We drove home without Stan that evening. It was scary but we trusted the team 100%. He stayed overnight and underwent surgery the following morning. During this time, we received several phone calls with updates on how he was doing. 'Super-Stan' was home within 24 hours after surgery.
He bounced back to normal at home remarkably quickly. Since then, he's had 20 stitches removed all in one sitting and has been doing well in general. He continues to surprise and amaze us with his resilience. We are so proud of him. We can't thank the staff at Fitzpatrick Referrals Oncology and Soft Tissue enough, especially Stan's surgeon Jon, the Reception team for their help and advice prior to our visit and upon arrival, as well as everyone else we encountered during our visit including the nurses who looked after Stan during his visit. Everyone does a superb job.
We are so pleased that we decided to make the journey that day. A big part of this decision was down to the several conversations I had with the team prior to our visit. Stan will continue to be spoiled and loved, snoozing happily across the laps of his Mum Ellie, Dad Craig and Nanny Lesley. Thank you so much from us and of course, from Stan.
One year on – January 2019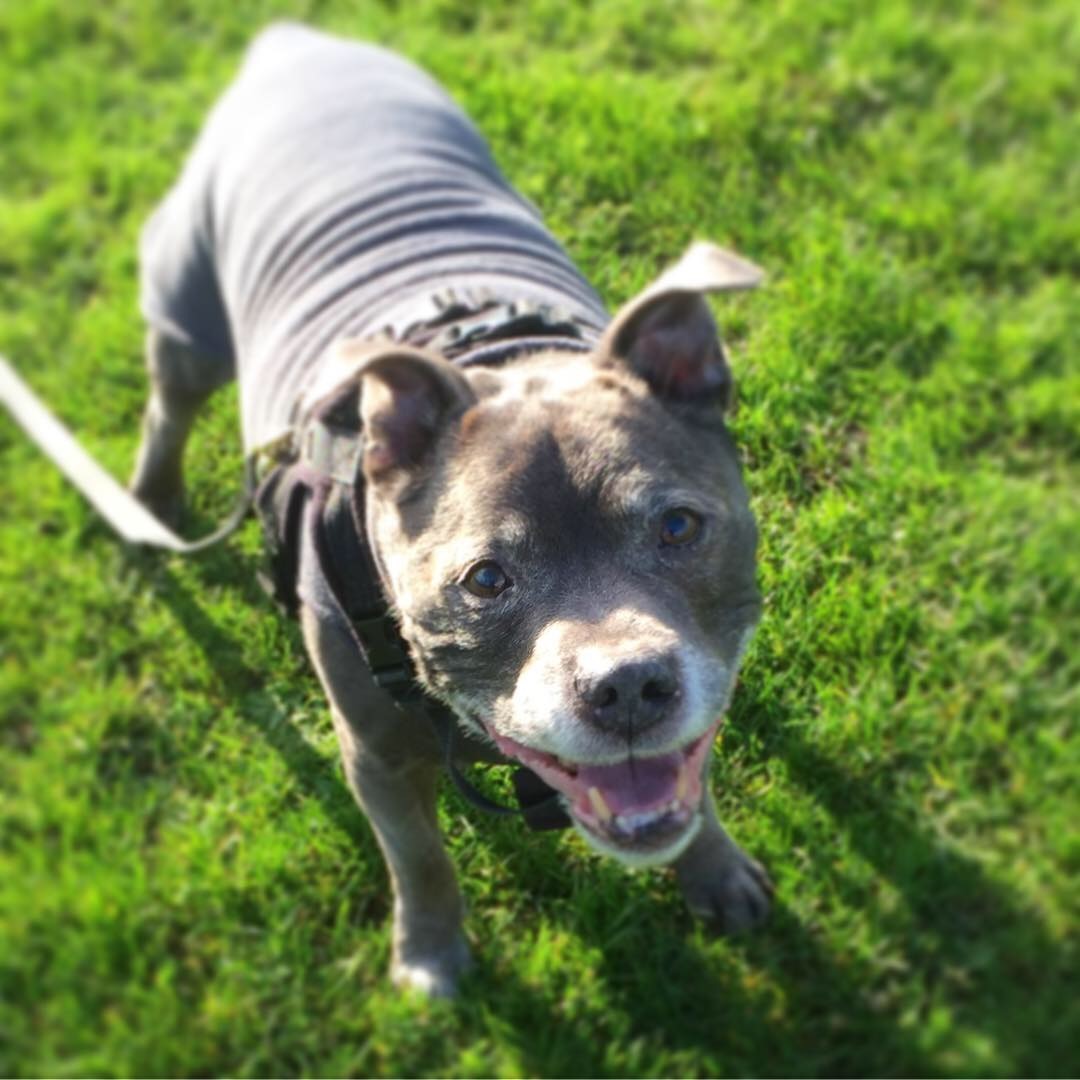 It's been one year since we visited Fitzpatrick Referrals Oncology and Soft Tissue hospital, where Stan underwent surgery to remove a cancerous tumour.
Stan recently turned 13 and we are absolutely over the moon to see him reach this milestone. It's far more than we could have hoped for this time last year.
Stan is still active and mobile. He's able to enjoy his daily walks (sometimes even a little jog around the fields). He takes medication for hyperadrenocorticism (Cushings) now, but with regular blood checks at his local veterinary practice, the symptoms are controlled and he's enjoying his life as an old man. He continues to amaze us with just how strong and brave he is!
Huge thanks again to the whole team at Fitzpatrick Referrals for providing Stan with such excellent care one year ago and helping him get to where he is now.
Rest in peace Stan – September 2019
Unfortunately, our gorgeous old boy Stan is now in a forever sleep. He had been suffering for a while with a bit of dementia, with his eyesight and hearing deteriorating, he'd been unable to relax and sleep well. We tried lots of medications over the last few months and sadly nothing worked for him, so we felt it was the right time to say goodbye whilst he still had his dignity intact.
Thank you again to the whole team for taking such good care of him while he was in your care. You were able to give us an extra 1 year and 8 months with Stanley when we thought we were going to lose him. He was a little fighter to the end.
Read more about Fitzpatrick Referrals Oncology Service.