World Cancer Day 2021 – Your questions answered
To mark World Cancer Day 2021, Professor Nick Bacon has answered some of your questions about cancer in animals.
Fitzpatrick Referrals world-class oncology service offers advice, options and therapy to families who want to know what exists in modern cancer care for animals. By answering your questions we aim to bring hope and empower you to make the right choice for you and your animal friend.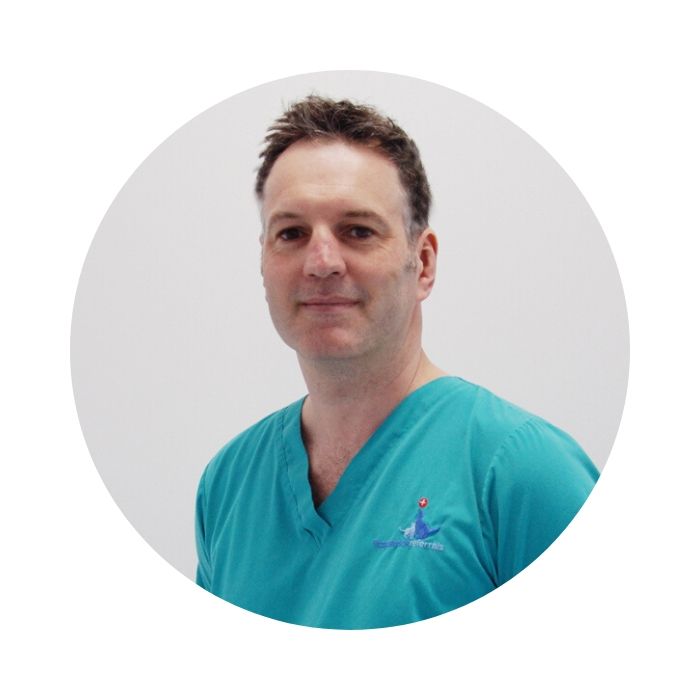 Professor Nick Bacon, MA VetMB CertVR CertSAS DiplECVS DACVS FRCVS
RCVS Recognised Specialist in Small Animal Surgery (Oncology), EBVS® European Specialist in Small Animal Surgery (Oncology)

Nick is Clinical Director of Oncologic and Soft Tissue Surgery at our referral hospital in Guildford, Surrey. He is an ACVS Founding Fellow in Surgical Oncology and was previously the president of the Veterinary Society of Surgical Oncology.
Nick is a Diplomate of the European (2003) and American (2009) College of Veterinary Surgeons and is the only surgeon working in the UK to have completed a Fellowship in Surgical Oncology. In line with this, he is the only vet working in the UK to be awarded specialist status in Small Animal Surgery (Oncology) by Royal College of Veterinary Surgeons.
Your questions
What are the number one signs of cancer in animals that are often overlooked by families?
The signs of cancer in animals are similar to people and include things like weight loss (when not intentional), tiredness, alterations in water or food intake, or a persistent and new symptom (e.g. cough, lameness, vomiting, wound, lump etc).
A check-up at your vet once a year is a great way for them to examine them thoroughly and an opportunity to share any concerns you might have, however silly they might seem. Vets would always rather address problems early, rather than the problem be left and develop into a much bigger issue!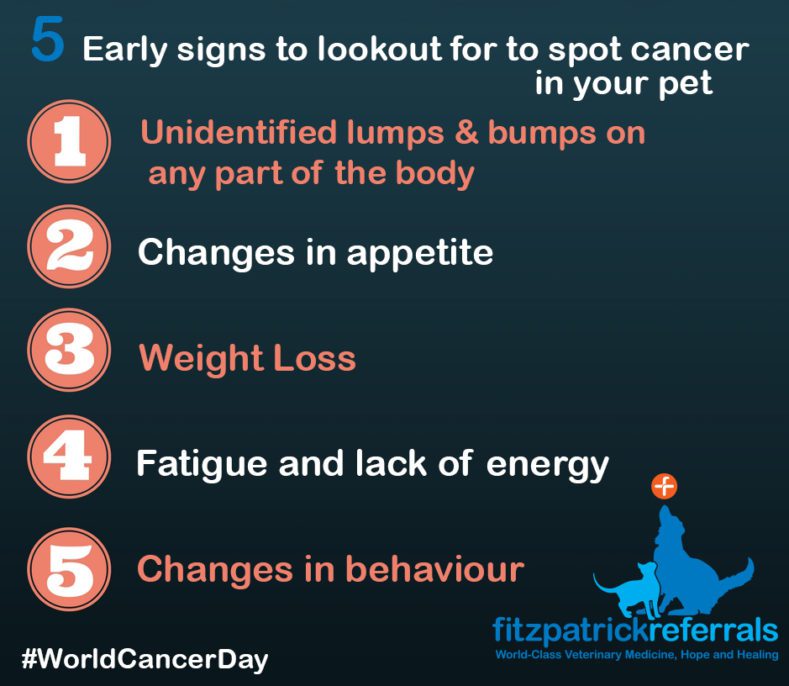 What is the most common cancer in cats?
The commonest cancer in cats is a cancer of the immune system, or specifically white cells, and it is called lymphoma. In cats, this disease might present in any number of ways including weight loss, vomiting, diarrhoea, tiredness, poor coat, and occasionally swollen glands. Depending on the type of lymphoma diagnosed your vet might discuss surgery, or anti-cancer drugs to try and slow the disease down and get the patient back to feeling good again.
Lymphoma in cats however can be a hard disease treat, and your vet might instead refer you to an oncology hospital to go through all the possible options. Sadly we see cats with lymphoma almost every day, but at least it gives us a lot of experience in managing the disease and helping families through the process.
What is the most common cancer in dogs?
Skin cancer is probably the most common cancer we see, with either lumps in, or just under, the skin. The advantage of these is that they are often found relatively early and your vet can check them out with a simple needle sample. If in doubt, check it out!
How does a tumour start and is there any way to prevent it before it happens?
In animals we know how a few tumours start – for example, sunlight, viruses and second-hand smoke can all cause cancerous cells to form in some cats and dogs.
Often however it is underlying genetics and therefore bad luck much of the time.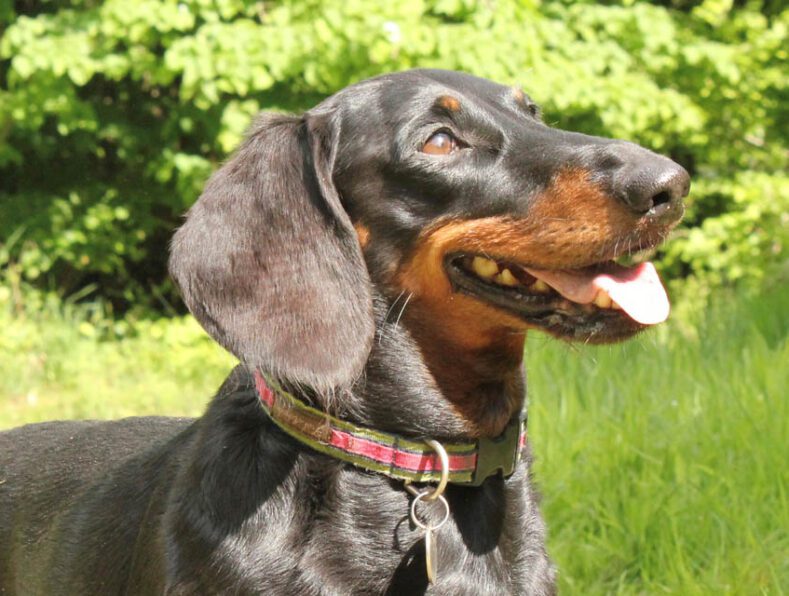 How do I tell if it's cancer and needs to be looked at?
It can be very hard to look at a lump and tell whether or not it is cancer. Your vet will likely need to take a few cells away to examine them under a microscope, or even need to perform a tiny biopsy. Tests such as x-rays and ultrasound are also used to look for evidence of disease internally, and several centres can now also perform CT or MRI scans which not only help determine where a growth might be, but also allow your veterinary surgeon to plan what surgery (or other treatment) might be needed.
Can cancer be genetically inherited?
Yes very much so, which explains why some breeds of dog develop certain types of cancer more than other breeds. This is also true for other disease in animal species, however, including heart disease, joint disease, eye disease etc.
Can food be a cause of cancer in cats and dogs and which type of food would you recommend?
Unlike in people (who might eat a wide variety of often unhealthy foods), most of the pet food available in the supermarkets is well balanced and is 'complete' i.e. it provides everything your cat or dog needs to stay healthy in one convenient bag or tin.
It is up to us however to feed them the right amount. This is really important as we know that overweight cats and dogs suffer more from certain types of cancer than underweight animals.
So it is not the type of food that is the problem – but more the volume!
Do fatty lumps have the potential to turn into cancer in dogs? Can a benign lipoma lump develop into carcinogenic cells?
Luckily most fatty lumps in dogs are benign and stay that way. That means they never spread which is great news, but some can grow to large proportions and cause problems of their own, for example interfering with walking or stretching tissues and causing discomfort.
Your vet can easily check lumps with a needle sample painlessly and without sedation and find out which are harmless fat, and which might need more attention.
Why is it that big animals rarely get cancer?
This is an excellent question for which there is no perfect answer, but researchers are trying to learn lessons from which species of animals get cancer frequently, versus those that develop cancer rarely.
Fact: Professor Nick Bacon has treated a wide range of animals for cancer, from big cats and bears to snakes!
Is treatment for cancer in animals the same as in humans?
More cancer is cured in humans by surgery alone, than any other type of treatment, and the same applies in animals. We also use anti-cancer drugs (chemotherapy), radiation treatments, and increasingly interventional oncology – which can block off blood supply to tumours, or deliver anti-cancer drugs directly to the centre of the tumour via the blood supply feeding it.
Given that cancer in animals is almost biologically identical to cancer in humans, it tends to respond to the same treatments in similar ways.
Are human cancer cells similar to cancer cells in animals?
Yes, cancer cells in humans are very similar to cancer cells in mammals. In fact, if you looked at cancer cells under a microscope and compared a dog with a human, you would find it difficult to tell the difference.
This is why cancer research in cats and dogs (as performed at Fitzpatrick Referrals Oncology and Soft Tissue) might, in a small way, also help in the fight against human cancer.
Do you have any advice for vet students wanting to specialise?
This is a great question and our advice would be to focus on the basics early – accurate history taking, thorough physical examination, and develop communication skills based on empathy and professionalism. The route to specialism is long and hard, but also very rewarding.
The first step would be to take an internship in the species of interest and begin to delve into a few areas of veterinary medicine at a deeper level. But most of all keep an open curious mind and put the patient first.
What is the biggest or hardest tumour you have ever removed?
At Fitzpatrick Referrals Oncology and Soft Tissue we tend to see tumours from all over the UK, even from mainland Europe (pre-pandemic of course!). Patients are often sent to us from the family veterinary surgeon, but we also receive many cases from other referral centres or veterinary schools in the UK. This means the tumours we see can be a real challenge.
We are lucky to have a range of highly experienced surgical, medical and interventional oncologists who work together to come up with the best plan for each individual patient. This includes treating patients with brain tumours, heart tumours, tumours invading blood vessels, and also tumours that may be in the early stages of spreading. It takes a dedicated oncology hospital to manage such variety.
Is chemotherapy worth it in older dogs given the visits to the vet, blood tests etc?
Our number one goal in treating cancer in dogs and cats, is to make them feel better for as long as possible, but in that order. Any decision to treat cancer has to take multiple factors into consideration and only then will your oncology team present you with all the options suitable.
Age itself is not the major factor, we tend to look more at the primary tumour, any evidence of spread, the patient's character, the support network of the patient and family, and then of course logistics, cost, travel etc.
We always try and find the right solution for each individual set of circumstances.
Thank you to everyone who sent us a question!
We hope you've found this interesting and learnt more about the modern cancer care that's now available to patients.
If you have any health concerns about your animals please seek advice from your local vet. If specialist care is recommended they will be able to arrange a referral to Fitzpatrick Referrals on your behalf.
Read more about our Oncology Service