FORWARD Symposium announces biggest speaker line-up yet for 2017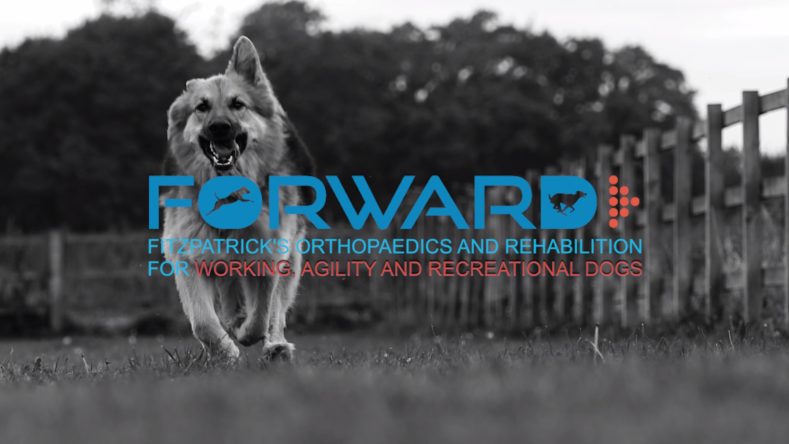 Following the sell-out inaugural conference in 2016, the FORWARD Symposium is back on Sunday 5th February 2017 with a new line-up of speakers, fresh topics and a larger venue of Epsom Downs Racecourse in Surrey.
This unique one-day event will guide you on the best techniques to manage, treat and prevent injuries in agility, working and recreational dogs. The 2017 speaker line-up includes:
Dr Chris Zink, Canine Sports Medicine Veterinarian
Professor Noel Fitzpatrick, Managing Director at Fitzpatrick Referrals
PC Ray Haggett, Dog trainer and instructor at the Metropolitan Police
Professor Nick Bacon, Clinical Director of Oncology & Soft Tissue at Fitzpatrick Referrals
Nicola Way, Founder of Vancouver Animal Massage
Fiona Doubleday, Rehabilitation Team Leader at Fitzpatrick Referrals
The speakers will share their world-class knowledge and advice on achieving and maintaining your dog's peak fitness, and most importantly the best options for treatment and rehabilitation to bring your dog back to top condition. Q&A sessions throughout the conference will provide you with the opportunity to ask the speakers questions you have always wanted answering.
View full conference programme.
Who is the FORWARD Symposium for?
The FORWARD Symposium is designed to help you prevent canine injuries by sharing expertise, insights and tips on how to maintain a dog's peak fitness and in the event of injury how to manage a return to competitive sport and general good health.
No matter what the discipline, from high performance dogs doing agility competitions every weekend to the recreational dog as a member of the family –  if you have an interest in understanding how to maintain their physical fitness and prevent injury the FORWARD Symposium is for you.
Dog handlers for working dogs including agility, countryside pursuits and official (police force, service etc)
Rehabilitation professionals including physiotherapists, hydro therapists and students
Veterinary professionals including vets, nurses, support staff and students
All dog lovers with a keen interest to know about maintaining their dogs physical fitness and wellbeing
Professor Noel Fitzpatrick, Managing Director of Fitzpatrick Referrals and Founder of the FORWARD Symposium, said:
I am delighted to be holding the 2nd FORWARD Symposium that will advise handlers and veterinary rehabilitation professionals the best techniques in treating and preventing injuries. Understanding how to bring your agility, working or even recreational dog back to top condition after an injury is so important, and this unique event promises to do just that with the world-class expertise we have on our 2017 line-up of speakers. This year, we have gone bigger and better covering a wider scope of knowledge in order to tell you everything you need to know about achieving and maintaining your dog's peak fitness. It promises to be a truly great conference. I look forward to seeing you there!
The FORWARD Symposium is an all-day session from 9am – 5.15pm at Epsom Downs Racecourse, Surrey. Tickets are £115-£125 and include non-alcoholic refreshments, lunch and VAT. It accounts for 8 CPD hours and CPD certificates will be issued following the event.