World-renowned specialist in animal cancer Dr Jonathan Bray to collaborate with Fitzpatrick Referrals Oncology & Soft Tissue team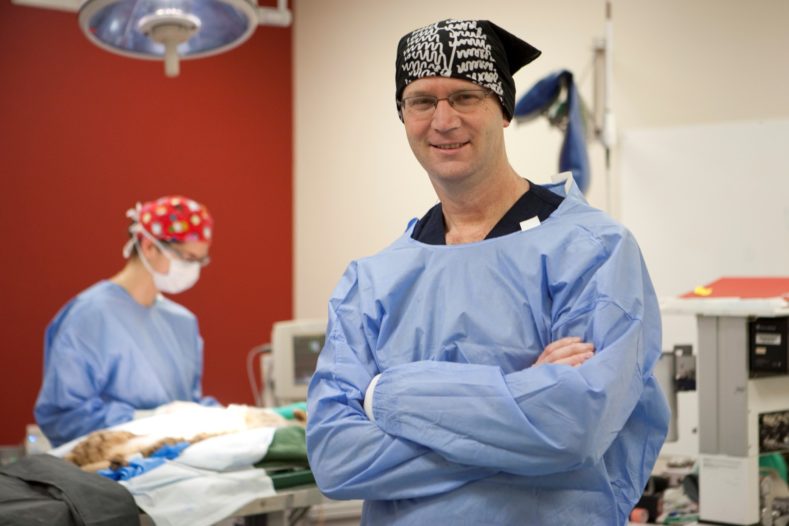 A world-renowned specialist in animal cancer to collaborate with UK vets and share his expertise during a sabbatical with Fitzpatrick Referrals Oncology and Soft Tissue Hospital.
Jonathan Bray, an associate professor in companion animal clinical studies and head of the companion animal group at Massey University in New Zealand, hopes his stay in England will also provide opportunities for him to learn from the UK clinical teams. He also hopes the collaboration will lead to enhanced veterinary knowledge on all sides and improved animal health and welfare. Dr Bray was appointed service chief and head of the companion animal group at Massey University, during which time, it underwent a significant cultural transition. It is now open 24 hours a day, seven days a week and provides out-of-hours services across the local region. Subsequently, the caseload has more than doubled.
Dr Jonathan Bray said:
After several years of juggling clinical commitments, administration and various HR challenges, I felt I needed some 'me' time." He added he, therefore, jumped at the chance to spend a three-month sabbatical at Fitzpatrick Referrals. Speaking exclusively to Veterinary Times, ahead of his start date in November, Dr Bray said he was really looking forward to joining the team as consultant surgeon, getting back into a busy clinical environment and regaining experience with some of the more complicated and challenging resections.

"My clinical passion is oncology and soft tissue surgery, and what Nick Bacon and Noel Fitzpatrick are trying to create here sounds really exciting. I firmly believe optimal treatment of both advanced and uncommon companion animal oncological conditions is best achieved within a dedicated multidisciplinary unit, as is the case in human medicine.
Dr Jonathan Bray added:
These oncology units are composed of integrated teams of surgeons, medical and radiation oncologists, nurses and technicians who share a common philosophy in regard to patient and client care and management. The benefit of a multi-modality approach is it ensures a patient is managed with a protocol devised for each patient, based on its presentation and type of cancer condition.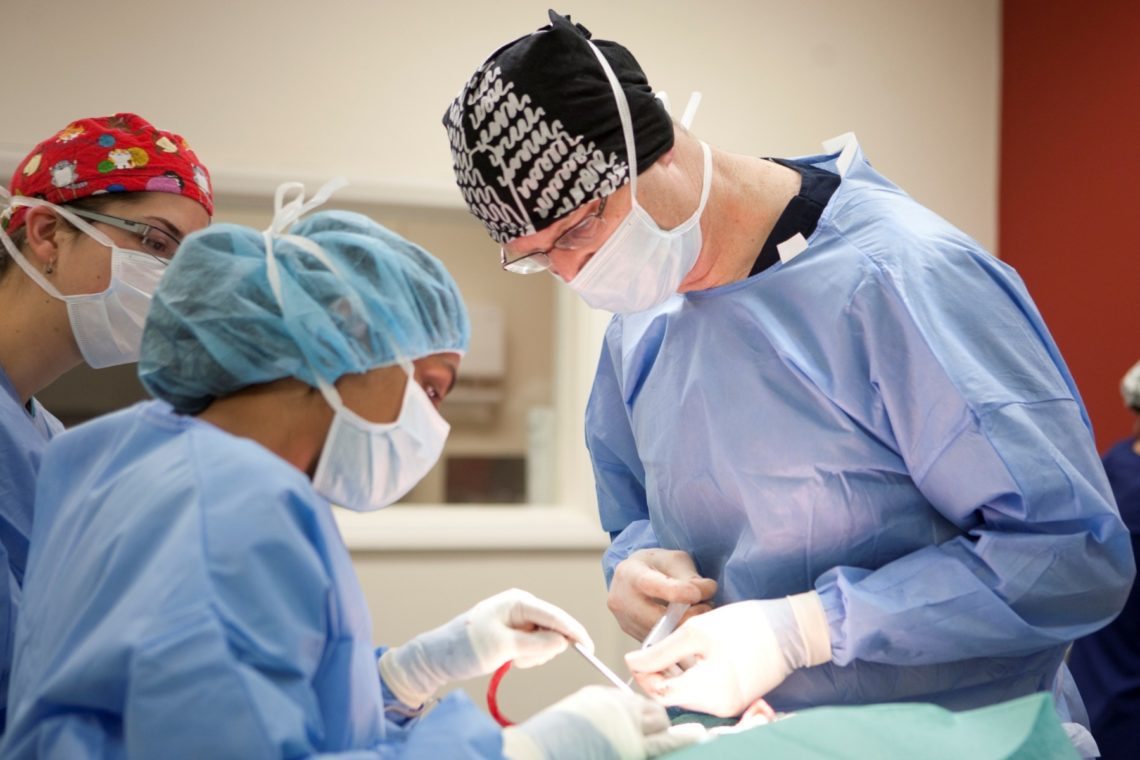 He is also looking forward to working with Professor Fitzpatrick on prosthetic work and exchanging views on emerging technologies developed at Fitzpatrick Referrals and in New Zealand, including patient-specific implants for mandibular radial and tibial tumours in cats and dogs.
This is a very exciting field and promises enormous benefits for patients with bone cancer, who would otherwise suffer functional loss through amputation. So far, the results achieved at Fitzpatricks, and by my group in New Zealand, are encouraging, with excellent function achieved and, we hope, a low risk of infection – a complication that has limited acceptance of limb-sparing strategies to date.
When it comes to improving treatment opportunities for all patients, he said developing an understanding of cancer behaviour and the complicated relationship between the host and the cancer is vitally important.
Traditional treatment dogmas for cancer will be successful in maybe 60%  to 70% of patients. However, what we need to focus on is identifying the 20% of patients whose outcome would be improved with a better treatment paradigm, or the ­  per cent who are probably better managed with palliative care strategies. Consequently, the focus of my PhD research is on identifying prognostic markers for soft tissue sarcoma in the hope of better predicting the optimal treatment strategy before we operate. Other emerging areas, such as sentinel node assessment, CT and positron emission tomography staging, will likely become much more mainstream in the future for the same reason.
He also believes dedicated oncology units, such as Fitzpatricks, should strive to provide comparative research opportunities. Studying canine cancer patients, for example, could enhance understanding of the illness not only in animals, but in humans too. Not only that, he said, but they could also prove useful to animal owners as an increasing number are seeking cancer treatments for their sick pets, but often find them too expensive or are put off because a "gold standard" protocol may not be available.
By becoming involved in a clinical trial, there is opportunity for owners to receive a subsidy on treatment costs or for their pet to receive a potentially beneficial agent when no other options exist. For the human researcher, this also means it is possible to evaluate investigational agents as first-line therapies, or as an adjuvant therapy, much earlier in the drug development process.
In addition to his clinical work, Dr Bray is looking forward to a white Christmas, freezing fog, central heating, festive lights and catching up with friends and colleagues. Nick Bacon, clinical director of oncology and soft tissue at Fitzpatrick Referrals Oncology and Soft Tissue Hospital, was a student under Dr Bray's tutelage at the University of Cambridge and is looking forward to him joining the team.
Professor Nick Bacon said:
Jon is a world-class surgeon and researcher, and he will be a full member of the clinical service, as well as continuing his research into canine soft tissue sarcomas while with us. We also hope we can share what we do with him, for him to take back to New Zealand.