Fitzpatrick Referrals marks World Cancer Day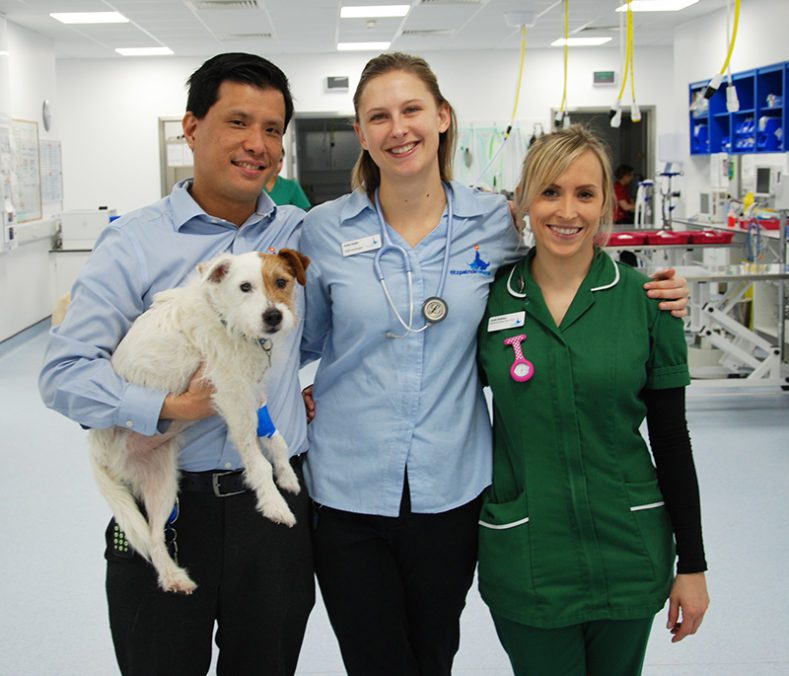 Fitzpatrick Referrals is marking World Cancer Day, on Saturday 4th February 2017, with a series of helpful tips, stories and advice in order to demystify cancer in animals.
There has been a series of five initiatives from Fitzpatrick Referrals, who have a dedicated oncology and soft tissue hospital based in Guildford, Surrey:
1. Sharing with animal lovers the five signs to look out for in order to identify cancer in their pets early.
2. The hospital has also answered the twelve most commonly asked questions by their clients in order to shed some light on some of the subjects families want to know when they find out their animal friend has cancer. 
3. Fitzpatrick Referrals has followed the journey of Barry, a Jack Russell Terrier who in the past week has visited Fitzpatrick Referrals Oncology and Soft Tissue for chemotherapy treatment. They have produced a diary for Barry's treatment to show what goes on behind-the-scenes once your beloved animal is admitted for treatment.
4. The specialists from Fitzpatrick Referrals Oncology and Soft Tissue have shared their messages for those who might have received the diagnosis of cancer for their animal friend.
"It really is amazing at how we have made such real progress in the treatment of cancer in pets over the last 15 years, with this we have also been able to make significant improvements in their care and quality of life. It's a pleasure to be able to help treat so many families' loved pets in such an amazing hospital." Dr Kelvin Kow
"I am so pleased we are extending World Cancer Day to our furry family members too. The same rules of cancer awareness also apply to pets – the best chance to beat cancer comes when things are found early. So be vigilant and ask your vet to check out any lumps, bumps or odd symptoms. Importantly stay positive! We are getting better at keeping your pet happy for longer. That is our number one goal." Professor Nick Bacon
"Cancer is an awful disease, but we are getting better at treating it. Like us, our pets benefit today from a myriad of different treatment modalities to either be cured or live better and longer with the disease. To be most effective, treatments must be tailored to each particular cancer, in each particular animal, in each specific situation. It goes well beyond just giving medications, but pays off. Seeing our cancer patients enjoy life to the full amongst their families, is our goal and greatest reward. Let's take this Cancer Day as a chance to reflect on today and hope for the future. A chance to boost our drive to keep on moving forward. So that our children can think of Cancer Day as a thing of the past." Dr Laurent Findj
5. The Little Book of Cancer is the first in the series of 'Little Books' by Fitzpatrick Referrals. It is designed to explain what types of cancers there are, the treatment options available and also answer further questions owners often have.
View The Little Book of Cancer