Japanese students experience UK veterinary compassion and care in cancer and rehabilitation at Fitzpatrick Referrals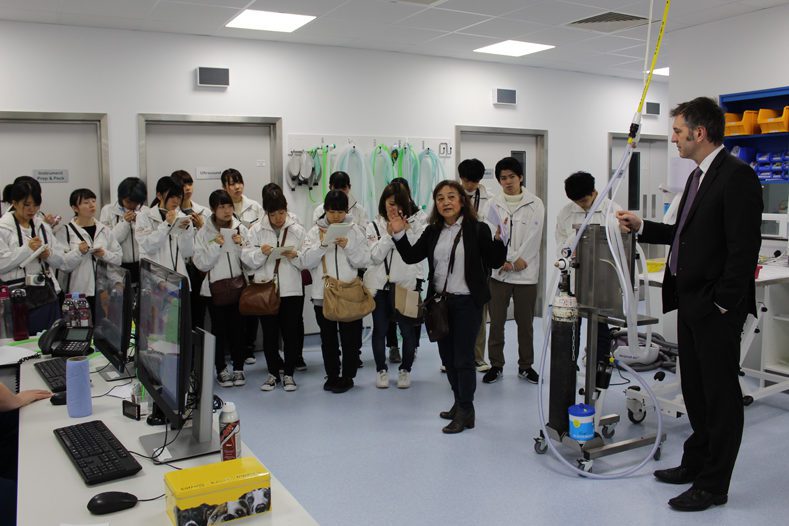 On 4th December, Fitzpatrick Referrals once again welcomed a group of veterinary students from Japan during their visit to the UK.
The visit marks the third year that the cohort from the Renaissance Academy of Pet World, Japan were invited by Professor Nick Bacon at Fitzpatrick Referrals Oncology and Soft Tissue in Guildford, and this year they also had the opportunity to meet Fiona Doubleday, Rehabilitation Team Leader at the Orthopaedics and Neurology hospital in Eashing.
A group of veterinary nursing students received a behind-the-scenes tour of the oncology and soft tissue hospital with Professor Nick Bacon to learn first-hand the patient's journey at Fitzpatrick Referrals and the treatment options for cancer in companion animals.
After a pause for English tea and mince pies, the students attended a lecture by Senior Medical Oncology Nurse, Sarah Holliday on professional opportunities for UK veterinary nurses and by Senior Nurse in Interventional Radiology Jen O'Keefe who presented on interventional radiology nursing in the UK.
An additional group of dog training students visited Fitzpatrick Referrals Orthopaedics and Neurology to meet Fiona Doubleday at the Rehabilitation Centre. Fiona first presented a tour of the hospital's custom-built patient wards to educate the students about the 'no bars' policy and environment of healing that is encouraged at Fitzpatrick Referrals. The students then observed patients undergoing hydrotherapy in the pool and underwater treadmill, ending with a question and answer session with Fiona to further understand the integral role of rehabilitation in a patient's recovery.
Clinical Director of Fitzpatrick Referrals Oncology and Soft Tissue, Professor Nick Bacon said: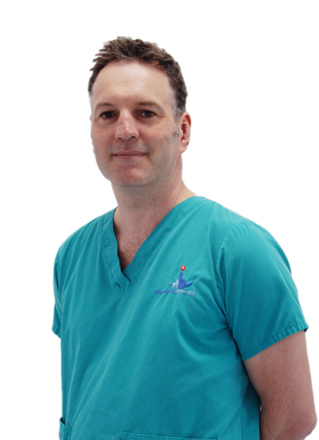 Once again we were delighted to host a keen and enthusiastic group of students from Japan.

We remain committed to sharing our ethos of cancer care as widely as possible and give our nurses a chance to lecture to their international colleagues. It was a good day.
Rehabilitation Team Leader, Fiona Doubleday adds:
I was extremely pleased to welcome the students from Japan and show them around our Rehabilitation Centre. We discussed our inpatient and outpatient physiotherapy service, and talked through the use of physiotherapy equipment as a means to employing various physiotherapy exercises. The students then observed patients in the hydrotherapy pool and underwater treadmill to gain an understanding into the different uses of both areas.

The group were all very keen to ask many interesting questions about rehabilitation and the difference in training in the UK. It was an absolute delight to have them visit us and I hope they gained lots of insight into how rehabilitation is integrated into UK veterinary medicine.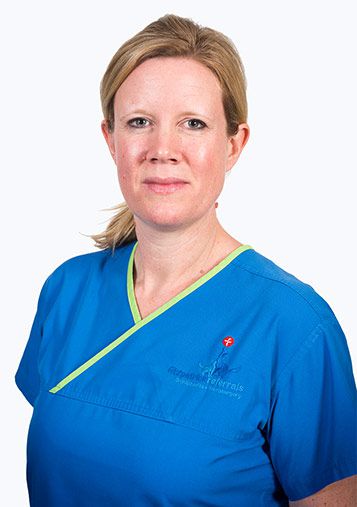 The Renaissance Academy of Pet World in Japan visit the UK each year to learn the high standards of veterinary medicine and care provided. Fitzpatrick Referrals has gained worldwide recognition for their commitment to learning and sharing knowledge with global counterparts.
Photo gallery