Fitzpatrick Referrals seeking new nursing talent at BVNA Congress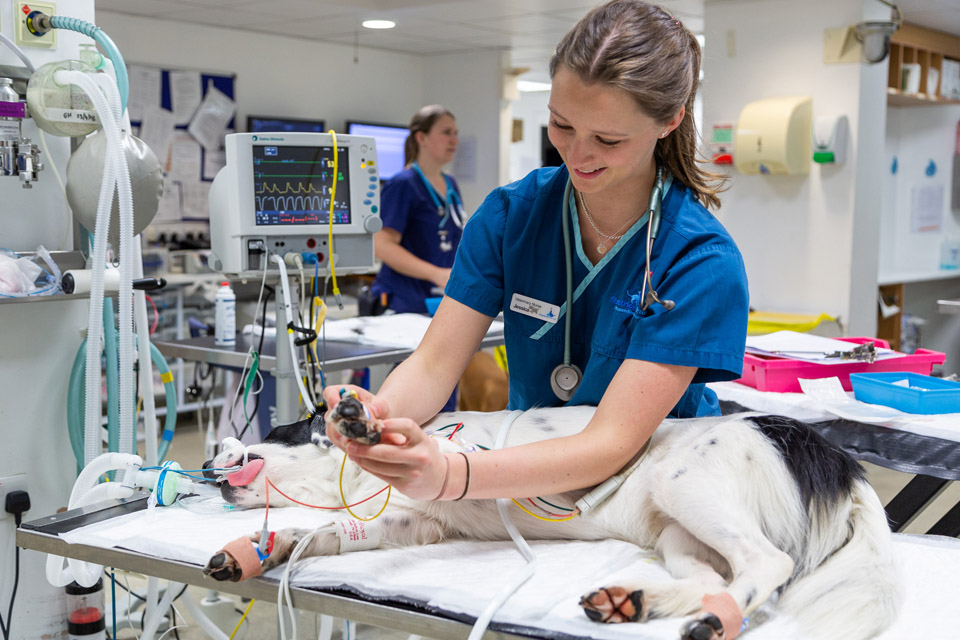 Fitzpatrick Referrals will be attending this year's BVNA Congress on 12th – 14th October 2018, in Telford, Shropshire.
Our friendly team of nurses will be on the Fitzpatrick Referrals stand to speak to fellow nurses about the career development opportunities available at our small animal referral centres in Surrey.
Careers advice
Our nurses attending this year's congress have extensive nursing experience in both primary care and referrals, and will be on hand to offer careers advice if you're not sure which direction you'd like to develop your skills in next.
Enter our daily prize draw
Each day we'll be giving away a bottle of prosecco to one lucky delegate who enters our short survey.
Interviews at Congress
If you're ready for an exciting new challenge and would like to join our world-class team, we'll be conducting interviews at the congress exhibition centre on Friday afternoon, between 1pm and 5pm.
Positions available:
Registered Veterinary Nurses – Orthopaedics and Neurology / Oncology and Soft Tissue (full-time, part-time or casual basis)
Weekend Registered Veterinary Nurse – Oncology and Soft Tissue
Nurse Practitioner – Orthopaedics
Auxiliaries – Orthopaedics and Neurology / Oncology and Soft Tissue
Visit our jobs page for individual job descriptions
For further information or to apply, please send your CV and covering letter stating which position(s) you are applying for to [email protected] by Monday 17th September 2018. Our HR team will be in contact to arrange an interview time by Wednesday 19th September 2018.
About BVNA Congress
The BVNA Congress is an annual three-day event for the veterinary nursing community, with over 1400 nurses in attendance at the Telford International Centre, in Shropshire.
Where to find us
The Fitzpatrick Referrals stand number is P15 and our team will be on the stand every day of the congress.