Fitzpatrick Referrals staff presenting at BSAVA 2019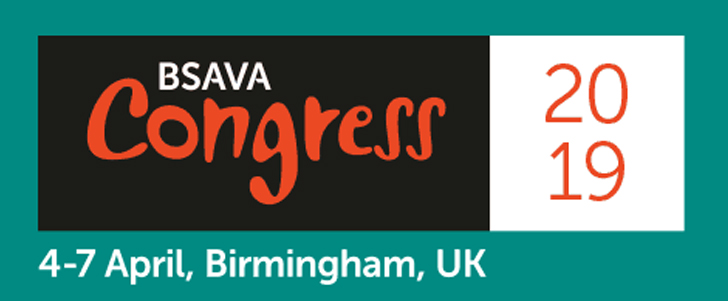 A number of the Fitzpatrick Referrals team will be presenting at this year's BSAVA Congress, taking place in Birmingham which brings veterinary professionals together for learning and discussion.
If you're attending the event, do come along and support the team presenting their clinical abstracts, posters and giving lectures.
Fitzpatrick Referrals has the following specialists, residents and interns contributing:
Thursday 4th April 2019
Oncology, Hall 5
09:25 – 10:10 Biopsies: getting good results, Jonathan Bray
14:05 – 14:50 Planning oncology surgery, Jonathan Bray
Gastroenterology, Boulton room, Austin Court
12:05 Combined fluoroscopic and endoscopic balloon dilation of benign oesophageal strictures in dogs, Mariette Pilot
Friday 5th April 2019
Neurology, Telford room
17:35 – 17:50 Is CT an alternative to MRI in a morphometric analysis system for prediction of Chiari-like malformation associated pain and syringomyelia?  Professor Clare Rusbridge
Saturday 6th April 2019
Fantastic foreign bodies and how to find them! Hall 03
09:25 – 10:10 Foreign bodies of the head, Jonathan Bray
15:00 – 15:45 The recurrent foreign body: what to do next? Jonathan Bray
Orthopaedics, Faraday room
11:50 – 12:05 Vertical mandibular range of motion and mandibular length ratio as a non-invasive tool for assessment of temporomandibular joint function in dolicho and brachycephalic dogs under anaesthesia: 9 breeds, 111 dogs, Olivia Oginska
14:45 – 15:00 Comparison of perioperative (0-3months) complications and outcomes in dogs weighing ≥15 Kg with bilateral medial patellar luxation undergoing single-session bilateral corrective surgery with staged historical control surgeries: 14 cases (28 stifles), Gary Campbell
15:00 – 15:15 Bilateral locking-compression plate fixation for stabilization of canine Y-T humeral fractures, Javier Garcia Lopez
15:45 – 16:00 Double locking plates and screw fixation after tibial plateau leveling osteotomy: effect on postoperative infection rate in dogs over 50kg, Jayson Tuan
17:05 – 17:20 Complications and outcomes following feline dorsal pantarsal arthrodesis using a pre-contoured plate in 32 cats (2010–2018), Nuria Comas
Posters
The following posters will also be on display throughout the congress:
Hemipelvectomy in a rabbit – Surgical technique and outcome. Laura Homer
Rostral skull changes in Cavalier King Charles Spaniels with Chiari-like malformation and syringomyelia. Felicity Stringer, Professor Clare Rusbridge
Read more about BSAVA Congress and follow the event on Twitter #BSAVA19.