Fitzpatrick Referrals launches Chemotherapy Passport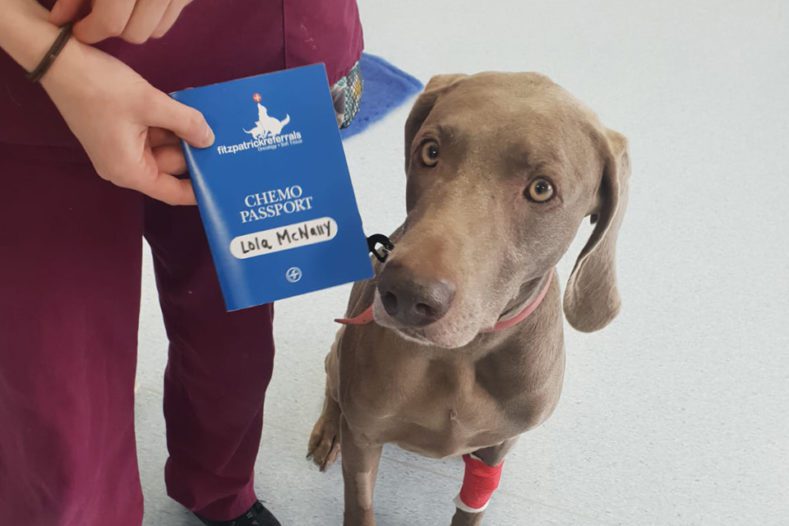 Fitzpatrick Referrals Oncology and Soft Tissue has launched a chemotherapy passport for its patients requiring chemotherapy treatment, who are under the specialist care of the veterinary cancer hospital in Guildford, Surrey.
Seven-year-old Weimaraner patient Lola is one of the first to use the chemotherapy passport. She first visited our oncology hospital in December 2019 for treatment of B Cell Lymphoma. Lola has been under the care of Professor Nick Bacon, but also regularly has chemotherapy at her local vets through our shared care programme.
The passport keeps track of her chemotherapy treatment and progress at both her local vet and our Chemotherapy Clinic. There is also space for her family to keep any important notes on how she is getting on between visits.
I am really impressed the team has got this project off the ground – it is huge group effort. Chemotherapy in our patients is a triangle of the referring vet, us, and the client, and this passport brings it all together. Everyone involved in the patient's care has the same information. Everyone benefits.
Professor Nick Bacon, Clinical Director – Oncologic and Soft Tissue Surgery