Fitzpatrick Interns take part in virtual BSAVA 2020 Clinical Abstract Sesssions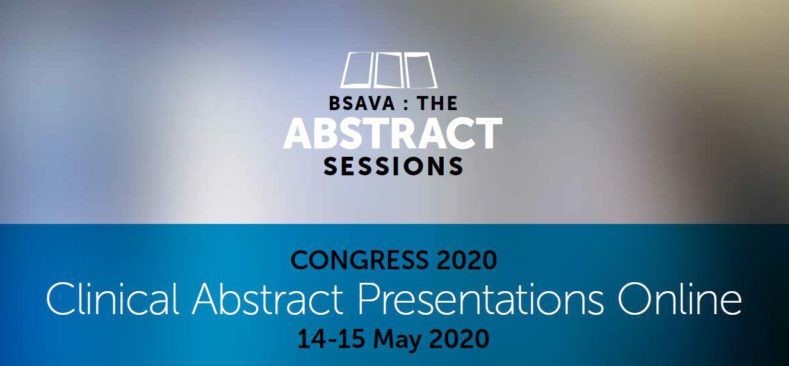 With this year's BSAVA Congress 2020 cancelled due to the Coronavirus pandemic, this year, the clinical abstract sessions went online!
These sessions are an integral part of the 4-day event which is founded on community and learning and involve veterinary professionals sharing their latest research, unusual case reports and novel procedures.
Staff taking part from Fitzpatrick Referrals, included Interns Alexandra Jifcovici, Mara Sprocatti and Natalie West.
Abstracts presented
End to end anastomosis of the common bile duct and cholangioduodenostomy for treatment of extrahepatic cholangiocarcinoma in an eleven-year-old cat.
Alexandra Jifcovici
The use of transarticular external skeletal fixation to protect the primary repair of a patellar fracture in five dogs.
Mara Sprocatti
Suspected 3-hydroxy-3-methylglutaric aciduria (HMGA) in domestic shorthaired cats.
Natalie West
Well done team!