Our veterinary nurses take their career development to the next level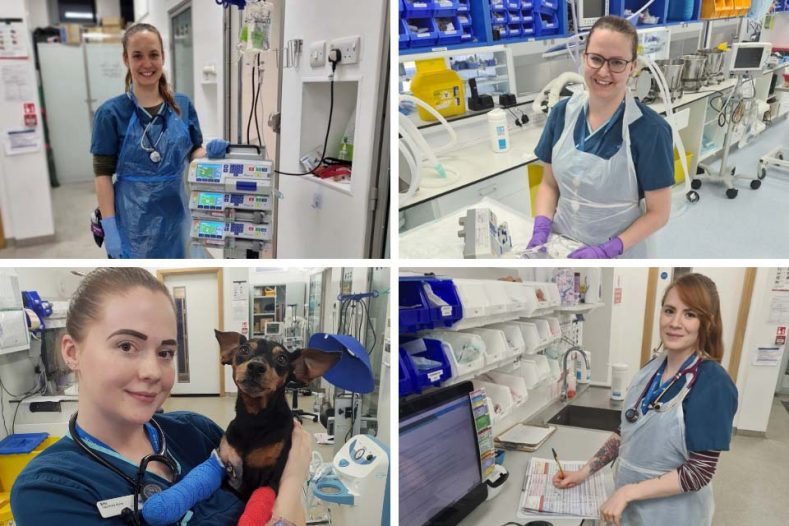 Fitzpatrick Referrals is delighted to share some exciting news about the recent achievements of some of our talented veterinary nurses who work at our oncology and soft tissue hospital in Guildford.
Congratulations to Rosie Cairns, one of our night RVNs, who has achieved the Certificate of Veterinary Nursing in Emergency and Critical Care through Vets Now. Well done also to Senior Registered Veterinary Nurse and Floor Coordinator Jenny Uphill, and Rotating Nurses Ellie Puddifoot and Megan Maidment, who have all successfully achieved the Nurses Certificate in Anaesthesia through Improve International.
Fitzpatrick Referrals is committed to supporting the individual development of our Registered Veterinary Nurses and is proud of the dedication each RVN has demonstrated by enhancing their knowledge and skills to help deliver exceptional patient care at Fitzpatrick Referrals. Head RVN at the Fitzpatrick Referrals Oncology and Soft Tissue Hospital, Carly Seymour is proud to lead such an excellent and progressive team of nurses.