RVN Lauren McCarthy achieves Veterinary Technician Specialist in Anaesthesia & Analgesia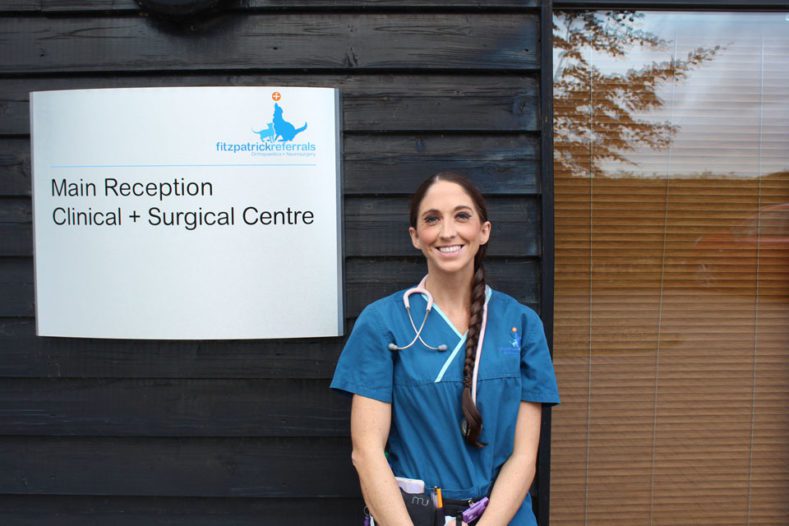 Congratulations to registered veterinary nurse Lauren McCarthy who recently gained a new qualification as a Veterinary Technician Specialist (VTS) in anaesthesia and analgesia.
Lauren works at Fitzpatrick Referrals Orthopaedics and Neurology as a senior anaesthesia practitioner.
The VTS qualification required an intensive credentialling process, demonstrating her ability to anaesthetise a variety of species for various procedures and co-existing disease processes, followed by a six-hour examination. She was required to complete a minimum of 8000 hours, 6000 of those providing anaesthesia care within a five year period, in order to be eligible to apply for this qualification from the Academy of Veterinary Technicians in Anesthesia and Analgesia (AVTAA).
We are incredibly proud of Lauren as only a handful of veterinary nurses in the UK have this qualification.