Fitzpatrick Referrals surgeons attend ECVS Congress in Porto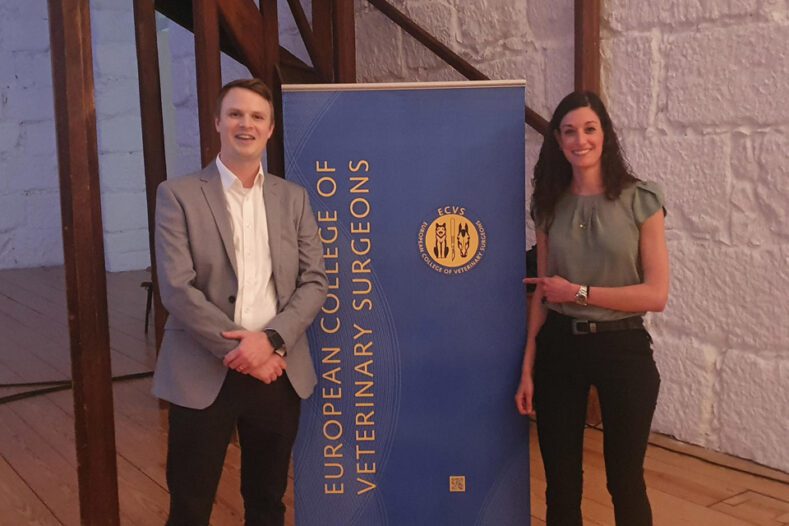 Fitzpatrick Referrals had a number of its clinicians presenting at ECVS' 31st Annual Scientific Meeting last week.
The three-day congress organised by the European College of Veterinary Surgeons was held in Porto, Portugal, between 7th – 9th July 2022.
Surgical Residents Núria Comas and Bertie Phipps (pictured), Clinical Director Professor Nick Bacon and Senior Clinician Laurent Findji all delivered presentations and other team members attended for the CPD.
Presentations
Small animal orthopaedic stream
Bertie Phipps  – Long-term outcome after shoulder arthrodesis with two locking compression plates
Small animal soft tissue stream
Nuria Comas – Observation of rising blood glucose levels during insulinoma resection improves tumour-free survival and eliminates stage as a negative prognostic factor
Thoracic surgery stream
Professor Nick Bacon – Obstruction of the thoracic oesophagus – tumours, strictures and foreign bodies
Meet the expert session
Laurent Findji – How to tackle complex oral tumours