Fitzpatrick Referrals welcomes Hospital Director Nicola Bromley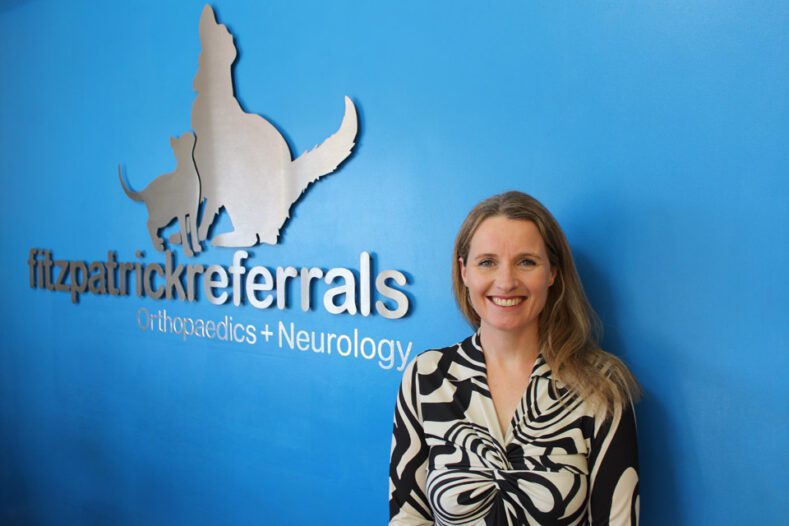 Fitzpatrick Referrals is excited to head into 2023 with a new hospital director, as they welcome Nicola Bromley to the management team.
Nicola has over 20 years' experience as a veterinary surgeon and is an experienced leader, most recently being a clinical director at a large multisite veterinary hospital in West Sussex.
Nicola has experience of referral and first opinion veterinary care and is an RCVS Advanced Practitioner in Small Animal Medicine. Nicola brings extensive leadership skills to the hospital and is keen to focus on her new team, prioritising wellbeing and career progression.
Nicola succeeds Brian Wright, who retired at the end of 2022. Brian had been managing the hospital for almost nine years, having joined the company in 2014.
Brian oversaw the company grow exponentially under his tenure as hospital director and alongside the extended management team guided the company through that growth and the challenges of the pandemic.
Nicola now picks up where Brian left off as the company continues to provide independent world-class specialist veterinary referral care.
Nicola is passionate about patient care and ensuring the client journey is the best it possibly can be for all families entrusting their animals into the care of the Fitzpatrick team.
Nicola said:
I am so excited to be part of the Fitzpatrick family and have been taken aback by the warm welcome the team have given me. It is humbling to see the inspiring work that happens on a daily basis. I look forward to supporting my colleagues to continue to ensure that Fitzpatrick Referrals remains one of the best orthopaedic and neurology centres in the world. It is such a privilege to work alongside such a talented, caring and compassionate team.