Client Column: Our Kia by Leslie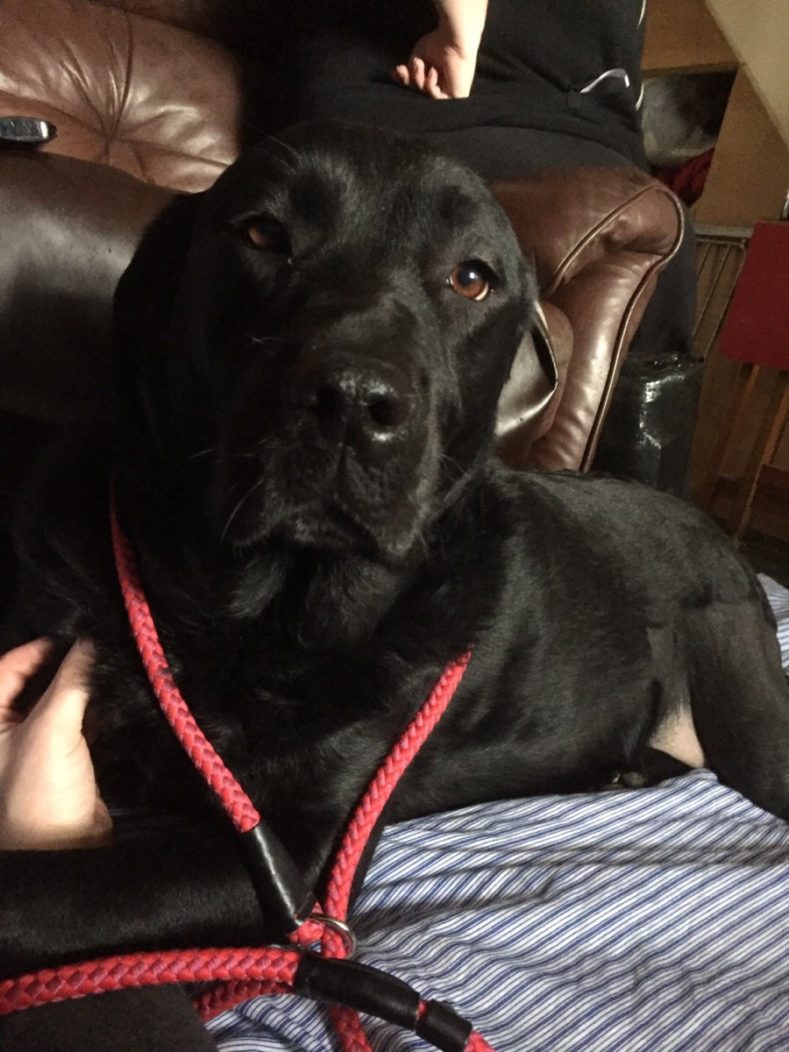 Our Kia By Leslie 
Kia and I set off about our evening walk to the local park, and as usual she was her playful and happy self.
We had just got onto the field where I let her off the lead to have a play and to throw the tennis ball a few times for her which she always brings back for me to throw again. As she ran to get the ball on the second throw, Kia suddenly pulled up with a heart-shattering yelp.
I ran over to her immediately and comforted her before getting her home as quickly as I could. We thought at first she may have just pulled a muscle so we let her rest. However she was still struggling the following day so we arranged an appointment with our Vet. They checked her and gave us a course of pain killers and steroids to which we had to complete and see how she got on.
Sadly there was no change, so the next step was for Kia to have x-rays. These showed she had damaged her cruciate ligament. Our Vet advised she needed a specialist and provided us with some choices. When we asked who the best was, our Vet said Fitzpatrick Referrals.
Upon Kia's arrival, she was checked over and taken straight in for the operation the next day with Dr Chris Jordan, Surgical Registrar in Orthopaedics. We were very happy to be able to take her home just one day after the operation – none more so than Kia!
We have been so impressed with the efficiency, care and all round support from everyone at Fitzpatrick Referrals, which means so much as Kia is a member of our family and we treasure her so much.
She is doing very well in her recovery and she still has a way to go yet, but her progress is amazing. We are so happy she's on her way back to being her cheeky self!
A huge massive thank you to everyone at Fitzpatrick Referrals! Especially to Chris who performed Kia's surgery and Alexis who took such great care of her for us. I have already recommended you to other people who need referral care.
Thank you so much!