Q & A with Ward Nurses Katrina and Francesca for Veterinary Nursing Awareness Month
It's Veterinary Nursing Awareness Month in May, so RVNs Francesca and Katrina have answered a quick-fire Q & A about their roles and professional interests.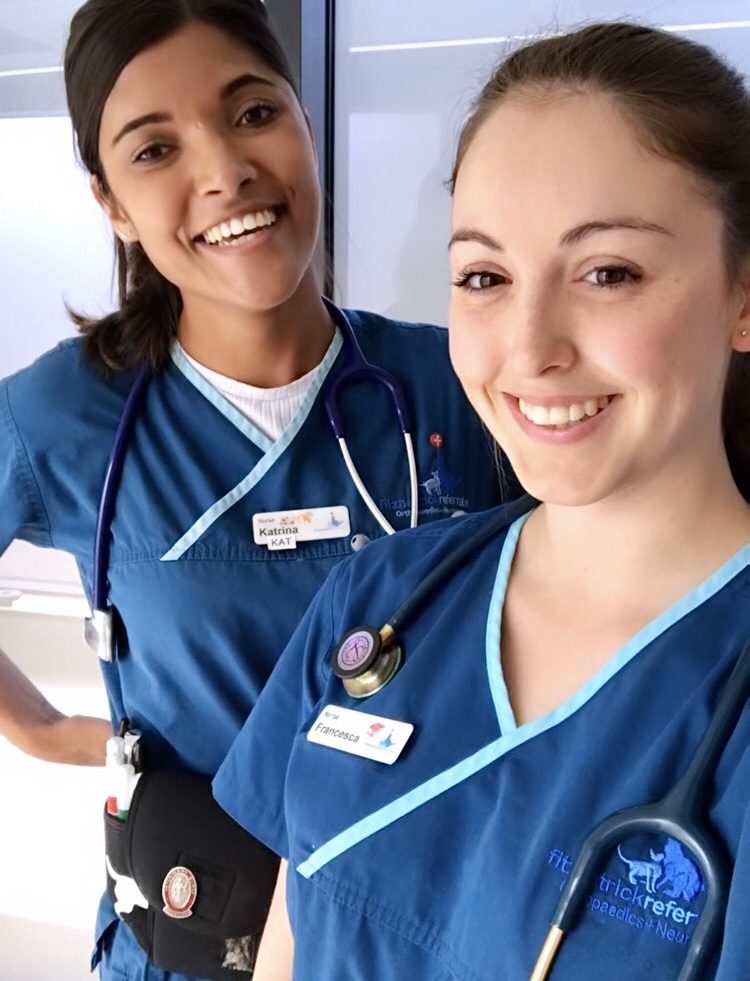 Francesca and Katrina are Ward Nurses at Fitzpatrick Referrals Orthopaedics and Neurology in Eashing, Surrey.
Why did you choose to work in veterinary nursing?
Francesca: I've always loved medicine and have absolutely loved animals since I was a little child, so I thought I'd put both of those together and become a veterinary nurse!
How did you get into veterinary nursing?
Katrina: I qualified through the diploma route which involved one day a week learning the theory at a veterinary college, whilst working in full-time employment at a veterinary practice.
What is your favourite aspect of the job?
Francesca: My favourite aspect is anaesthesia. I'm fairly new to Fitzpatrick Referrals so I'm really enjoying getting to know how it works and I've got a lot of amazing nurses teaching me.
Katrina: I really enjoy the medical side of nursing, so when we have a patient coming into the wards postoperatively and spending that time to bond with them and seeing them go home as good as new.