How can I tell if my animal is in pain?
Chartered Physiotherapist Hannah Carmichael has shared her advice and tips to help you recognise the signs that your pet may be in pain.
Spotlight on: pain in animals
Dogs are evolutionarily likely to mask pain which sometimes makes it more difficult to identify. Below are some of the common signs of pain in dogs and cats, to help you recognise them.
A qualified health professional will be able to help guide you, following assessment of your animal, to the best course of action if they are in pain.
Signs that my dog might be in pain
Slowing down / not walking as far
Reluctance to take part in usual activities
Reluctance to jump
Slow to get going after rest
Changes in eating, drinking and toileting
Holding a limb up or limping
Change in behaviour for example anxiety or even aggression
Change in posture
Licking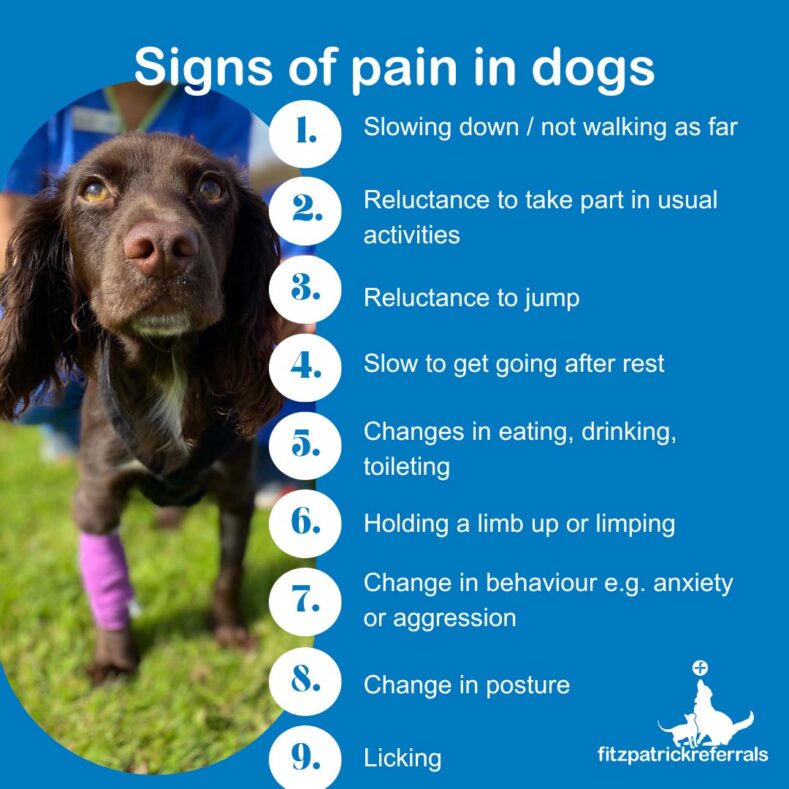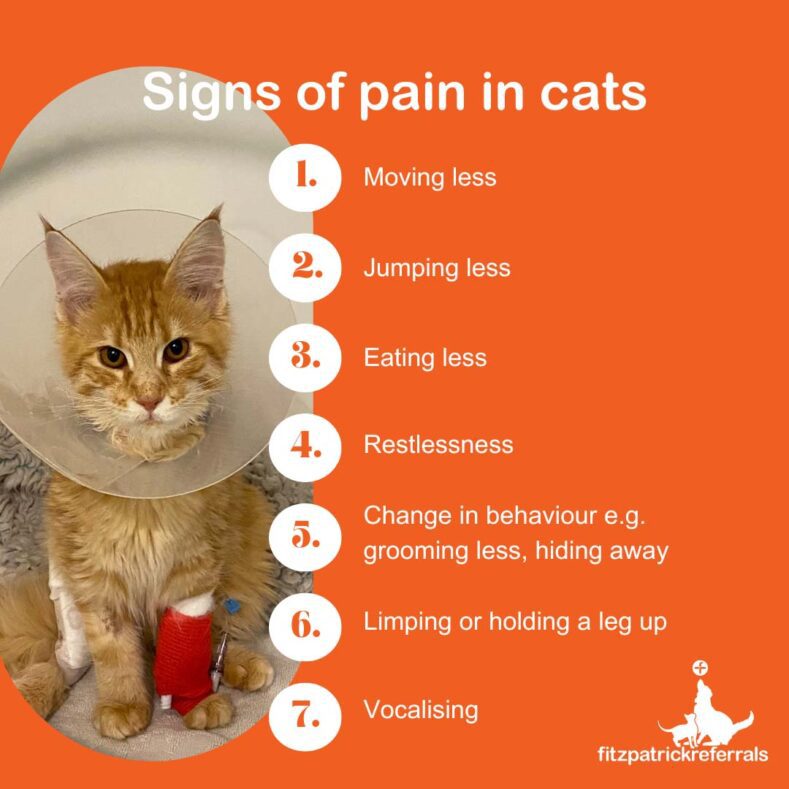 Signs that my cat might be in pain
Moving less
Jumping less
Eating less
Restlessness
Change in behaviour e.g. grooming less, hiding away
Limping or holding a leg up
Vocalising
There are also owner-led pain tools which can be used at home to help inform yourself and your veterinary professional. Speak to your local veterinary professional if you are interested in learning more.
Here at Fitzpatrick Referrals, we're fortunate to have our very own rehabilitation centre, with an experienced team of ACPAT chartered physiotherapists who can assess your dog and provide and exercise advice and guidance on the available treatment techniques which can support pain relief.